Browsing articles from "September, 2010"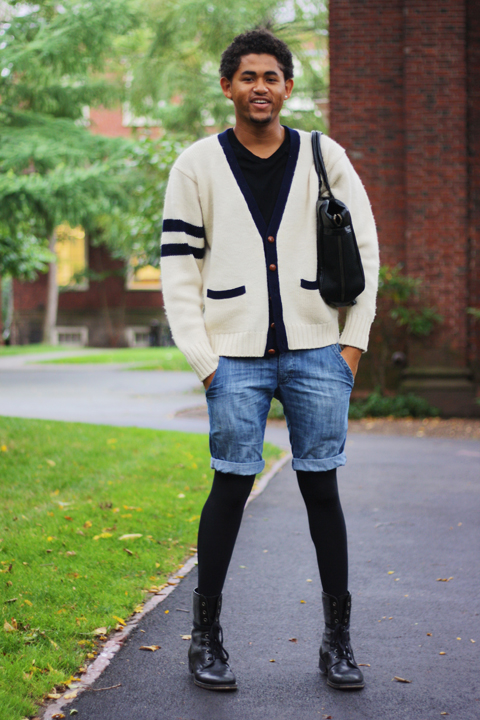 Near the PBHA building, I found myself extremely pleased to find tights on a man today. Unusual and fun—I hope this idea catches on quickly!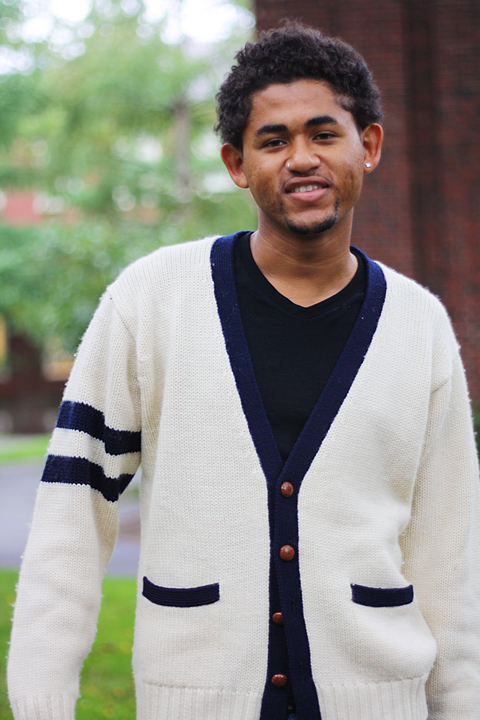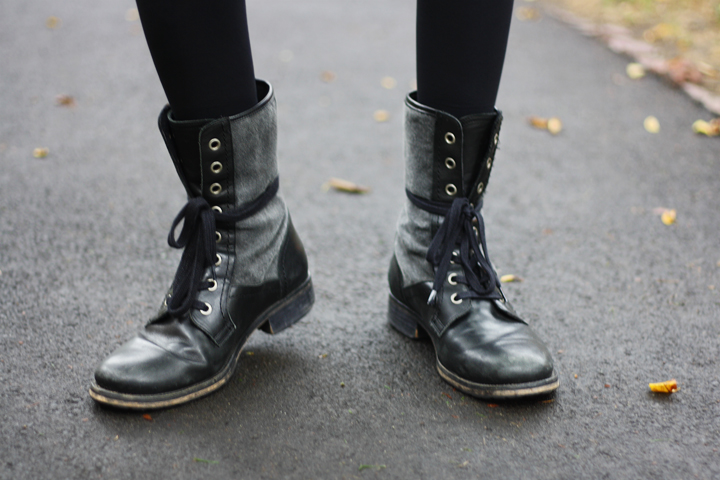 No Comments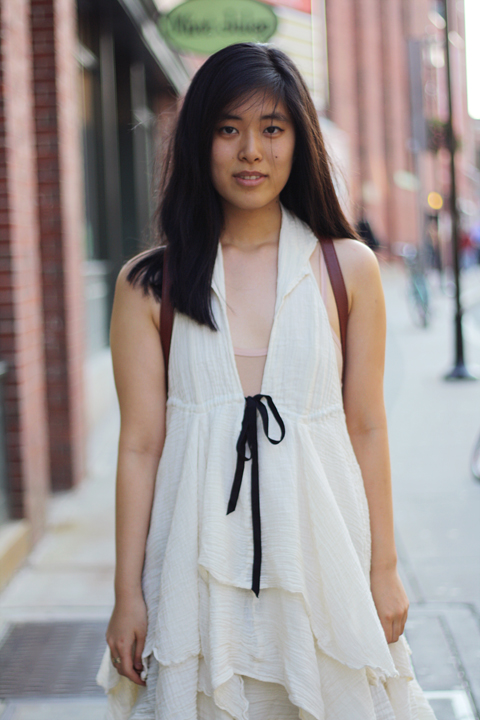 A third year anthropology major living in Kirkland House named Eunice. Something was very ethereal about her; perhaps it was the whiteness of her dress, or maybe it was in how her fabric rippled in the breeze of a hot September day.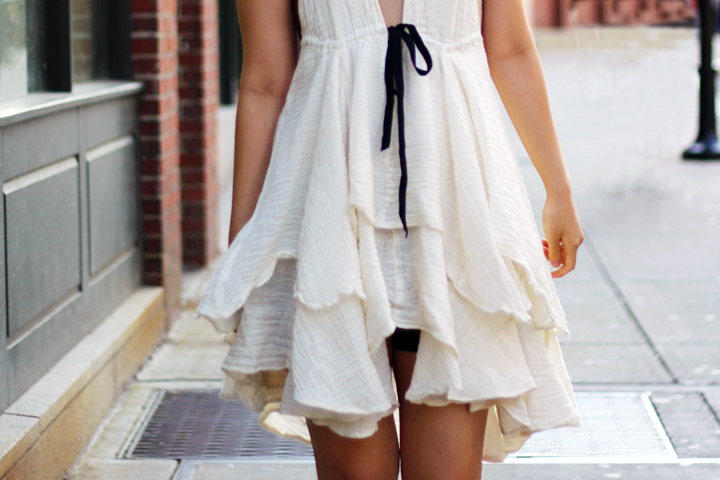 No Comments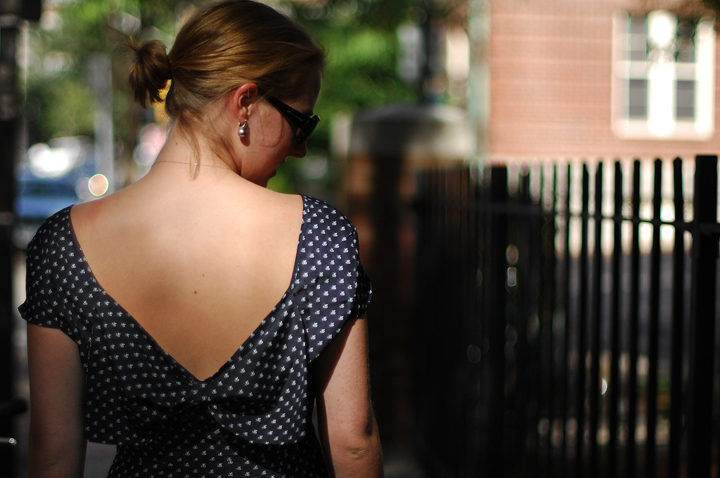 The large bow on the low back dress caught my eye while I was walking down DeWolfe street. Understated and classy; but not too understated.
No Comments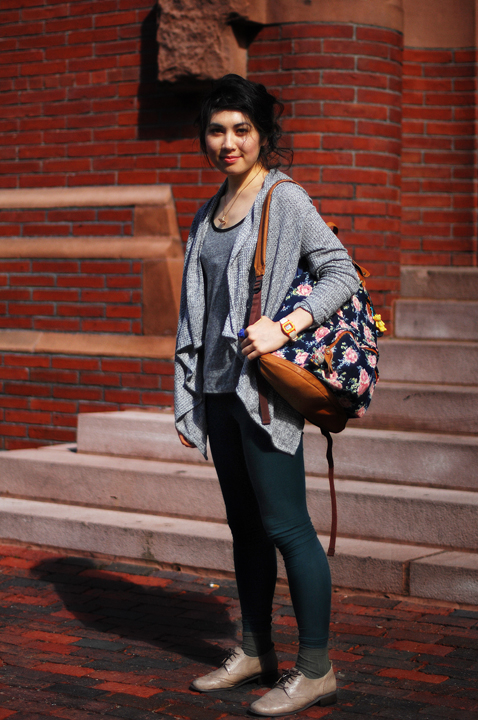 Love the subtle color matching going on here. The use of gray, viridian, olive green, and light brown is particularly sylvan – it reminds me of the forest. There is a pixie like quality to this sophomore. And as usual, the details are astounding: note the repeated rose motif.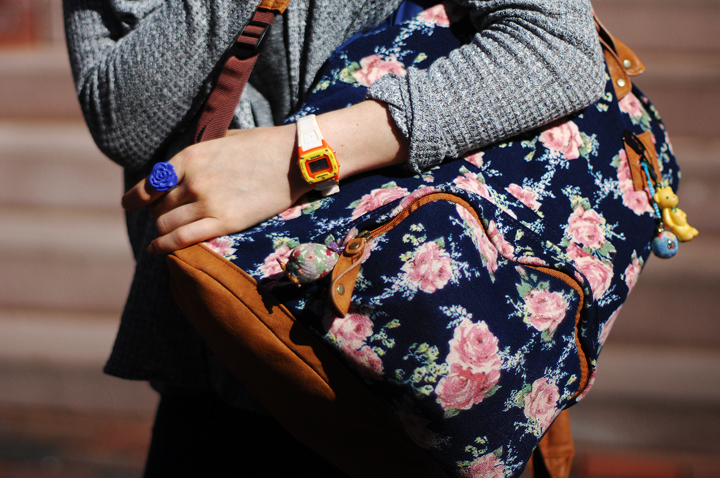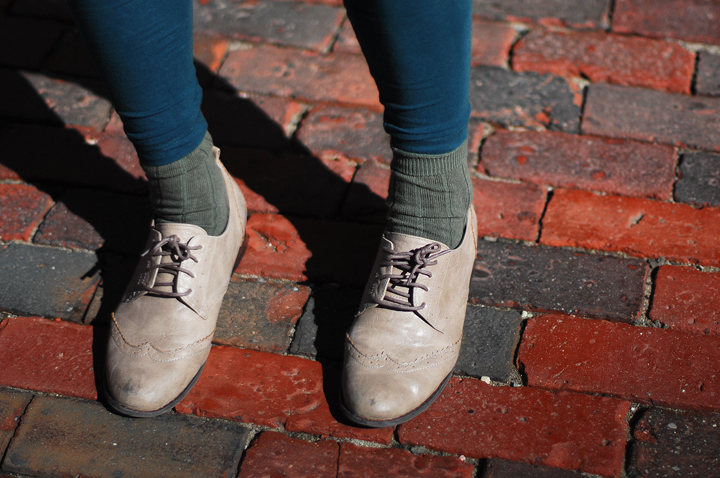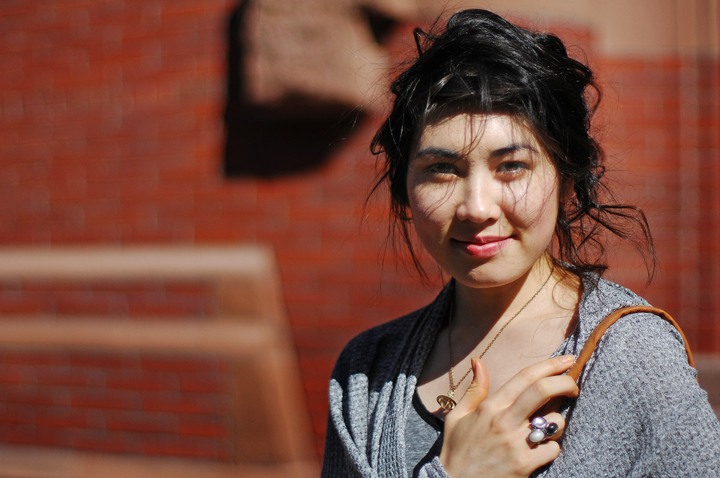 No Comments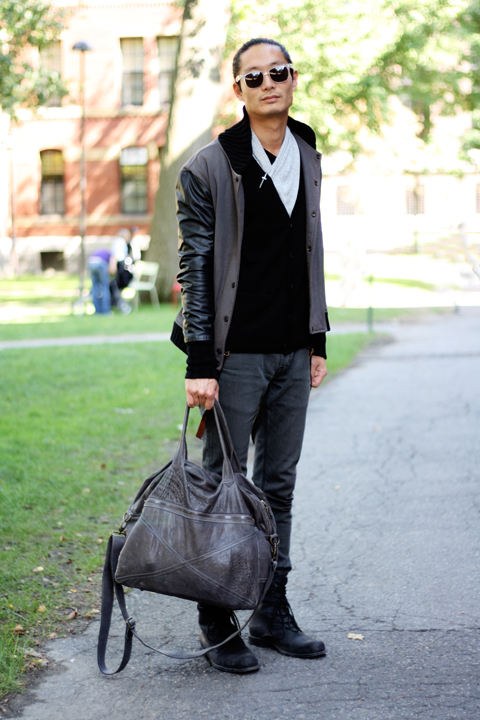 Spotted in the Yard near Cafe Gato Rojo, a man donning the grayest of grays, the blackest of blacks, hard core military boots, and leather. He said he had only just hopped on a train to visit Boston and Harvard after doing business at New York Fashion week.
I asked him where he got the silver cross hanging from his shirt. Turns out, it is his own design, as he runs a line of men's accessories called "Gentry." Ultra-sleek and classy with a twist–a highly recommended line that pays homage to 1920s menswear. Visit and shop online: http://gentryman.com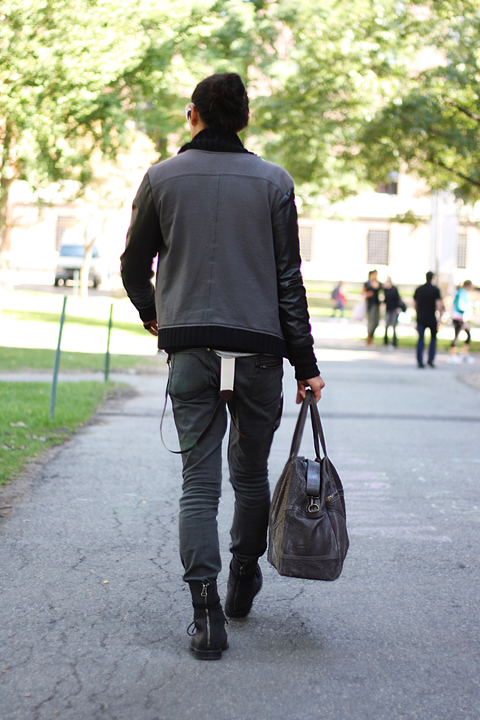 And suspenders.
No Comments