Browsing articles from "November, 2010"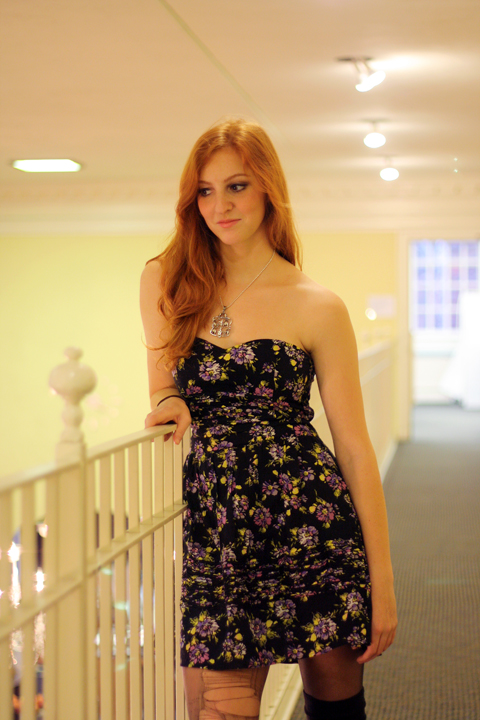 Phew. It's been a while since we've last posted. Sometimes the workload here leaves us tragically collecting cobwebs in the musty depths of Widener Library. But an escape to Cafe Gato Rojo gave us a nice change of scenery: a rather indie study spot perfumed with fresh coffee and replete with sartorially-minded students. KJ, featured, is one of the baristas who works there.
Torn tights, a grunge-chic floral dress, and black knee-high socks.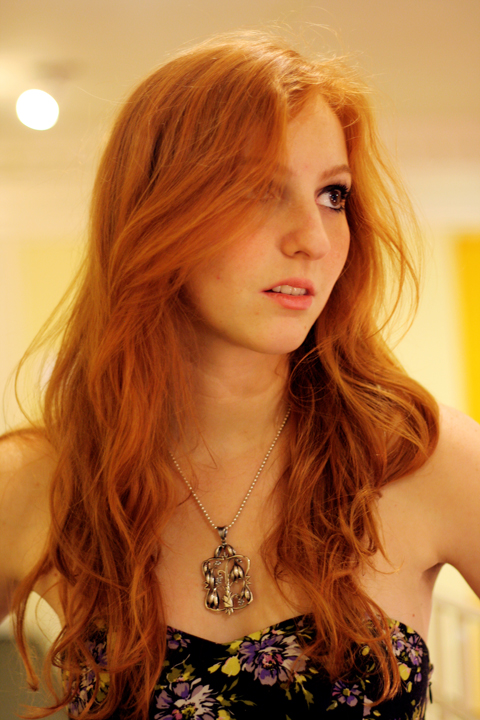 Silver, antique-esque pendant on a chain, and a cascade of fiery red hair to top it all off. Wonderfully offbeat and eclectic, I would say that her style is quite reflective of the Gato Rojo culture.
Note: For those of you wondering, these photographs are not taken inside the actual cafe, but in an area of the same building.
No Comments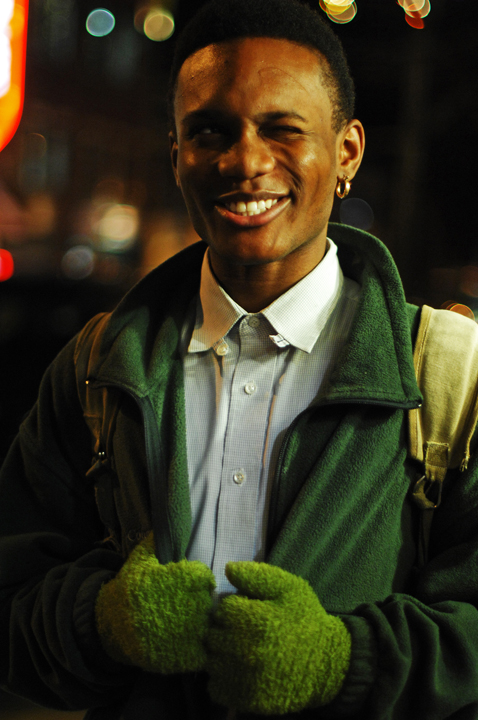 Bright – yes, that's his name. The name of a poet living near Harvard Square. The name of a guy who dares to wear furry green gloves (and actually pull it off!). The little details make this outfit, look closely at the fine checks on the shirt, with the singular button hole on the collar; inspect the brilliant green on green matching; notice how the backpack matches the chinos perfectly; or bring your eyes to the gold ring on his ear. A spot of brightness in the cold winter night!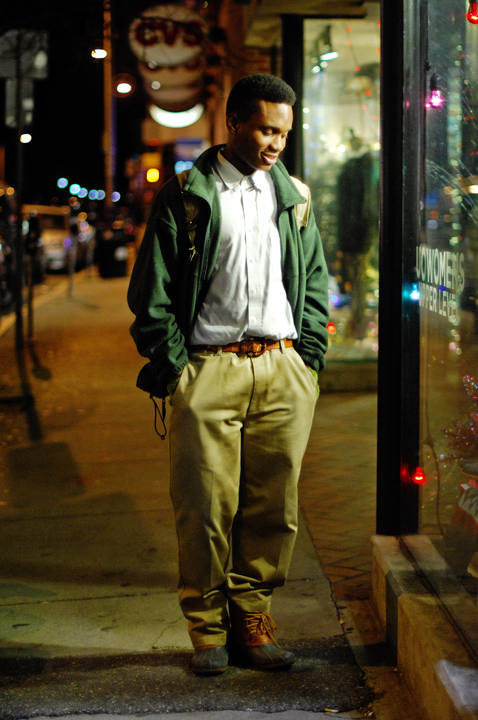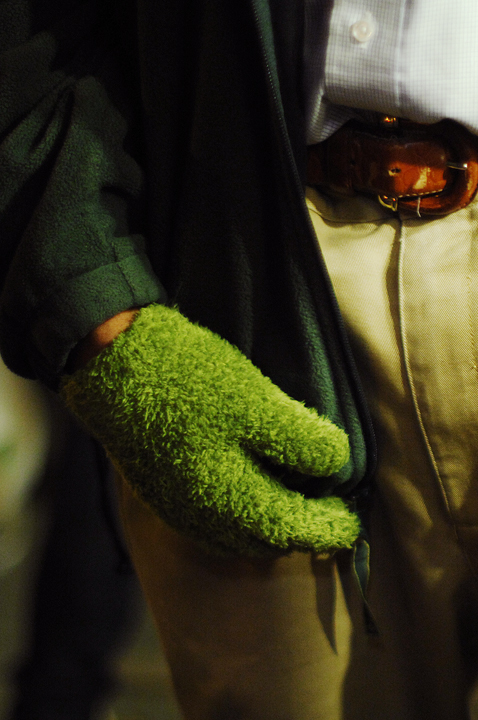 No Comments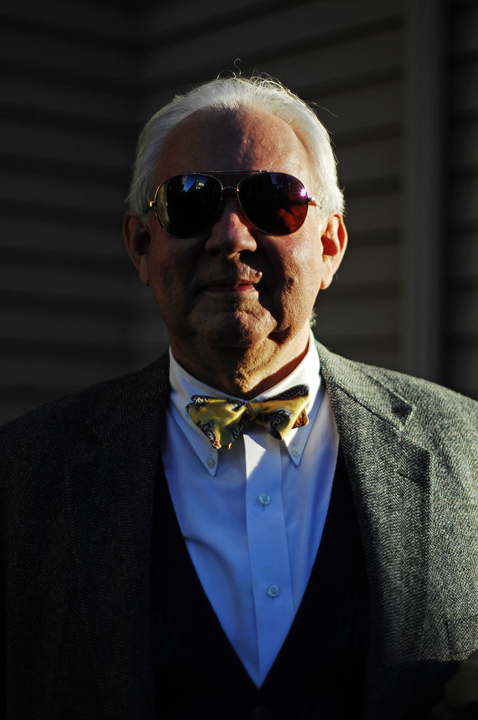 Jonathan, cooler than cool, spotted exiting a J. Press store. All I could gather in our snippet of a conversation was that he came from California but now lives here, and he used to teach at Harvard. I wonder what his story is…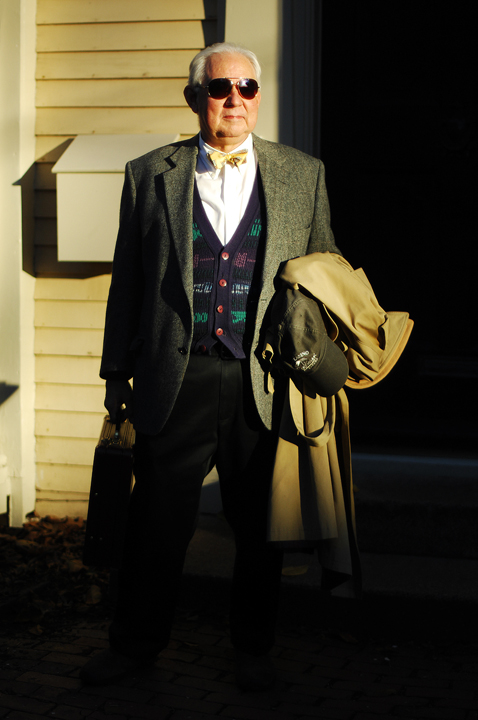 Yellow bowtie and a purple cardigan – complementary colors worn together on a outfit! What do you guys think?
No Comments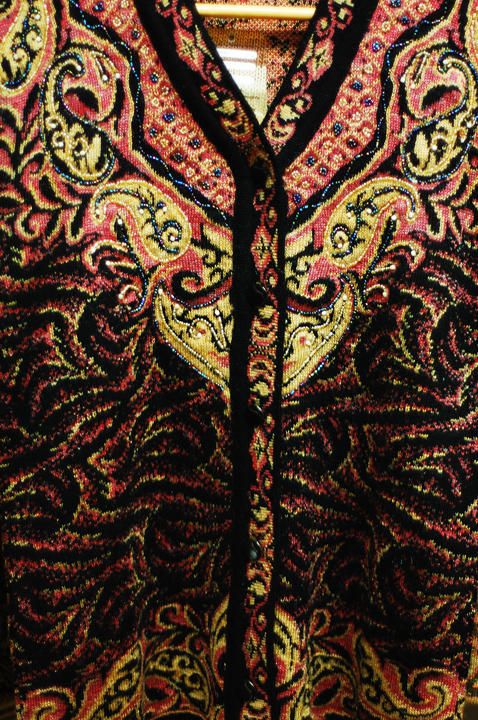 If any of you have walked along Bow Street in the past month, you've definitely caught sight of this new shop. I had the wonderful opportunity of chatting with the owner – Tsering – today. She's just set up shop in Harvard Square as her husband's started work in a lab at Harvard. The shop's still new and rough around the edges but it carries an amazing, psychedelic array of patterned items. Anything from jewelry to intricately embroidered jacket. Just out of impulse, I got myself a wonderful cardigan much like the one on the left. Do stop by to visit and say hi to Tsering! She's got fascinating stories to tell.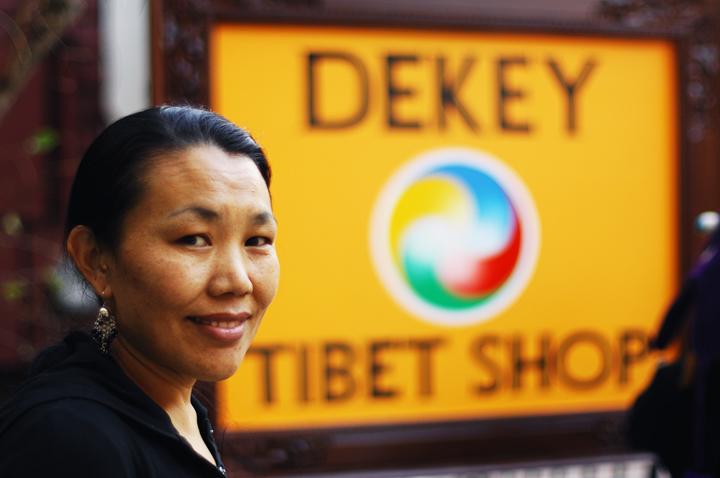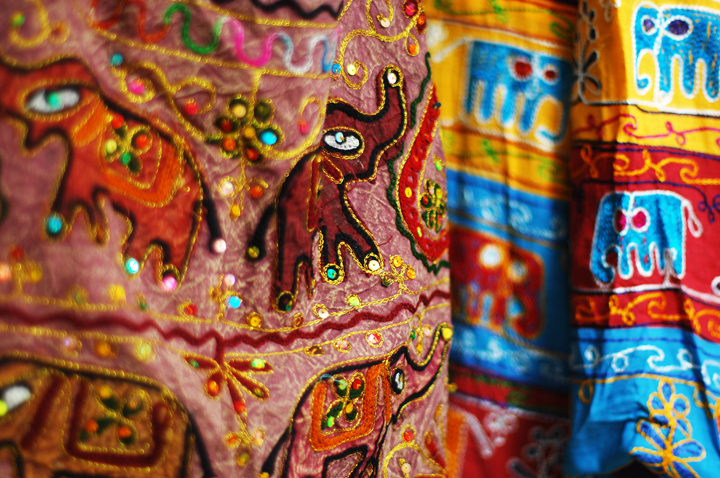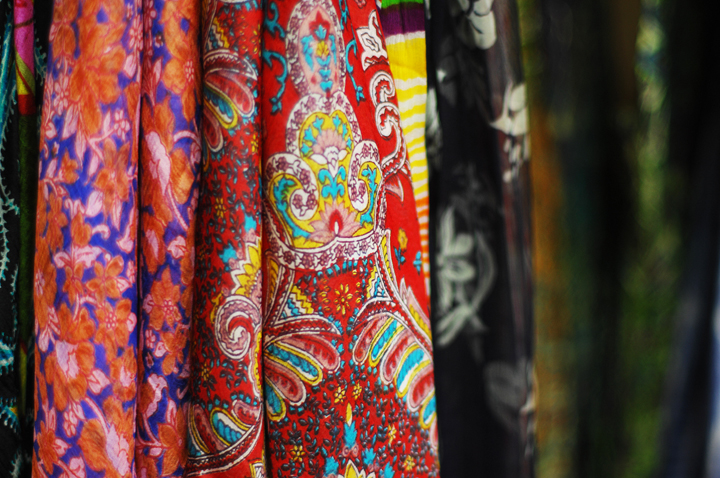 No Comments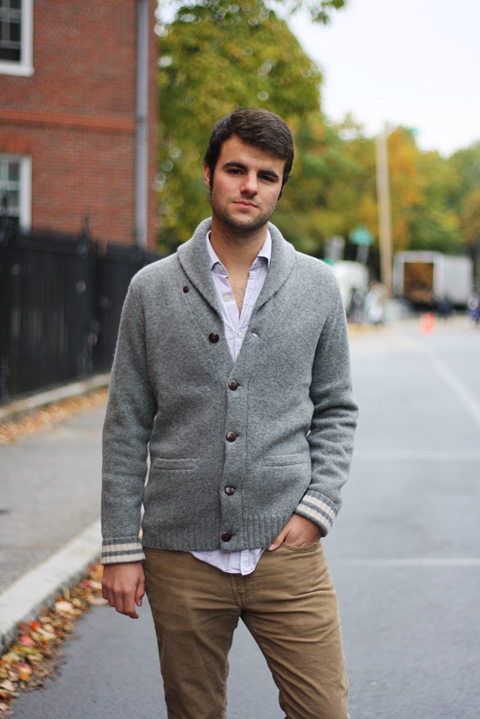 More clean-cut sweaters cozy for the fall.
No Comments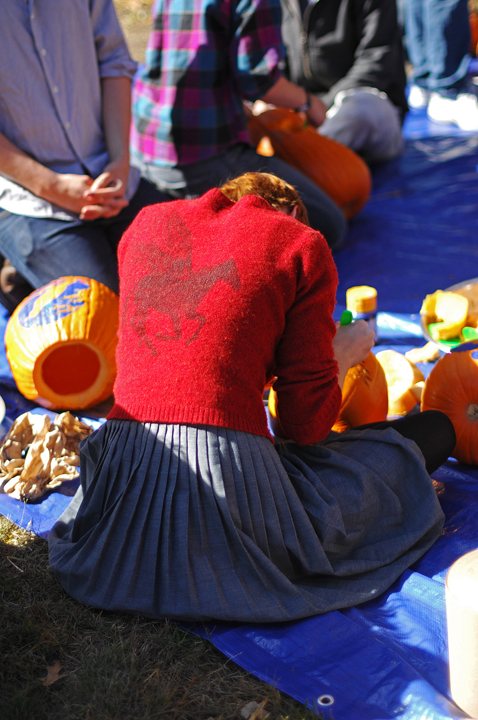 I've always been on the fence about printed sweaters. Sometimes they look too cartoon-ish or childish. This one, however, strikes the right note with its faded print. What do you guys think? Chime in, we'd love to hear more!
No Comments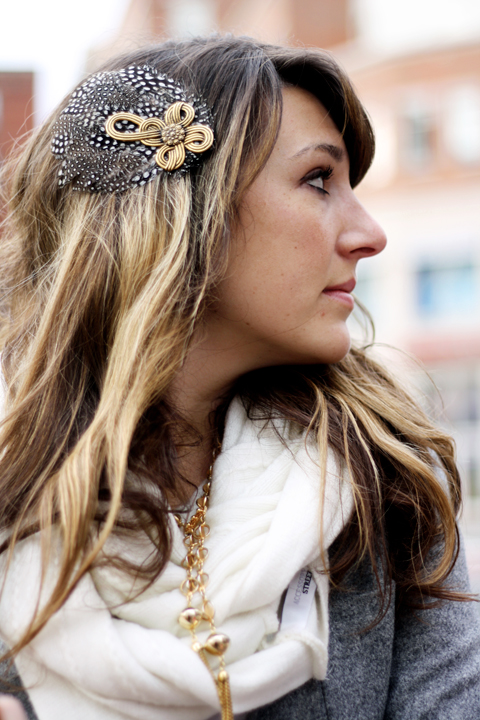 Spotted outside of Second Time Around. A newcomer to Boston donning a massive spotted feather, matched up with some interesting jewelry. Are you as much of a fan for feathers-in-hair as I am?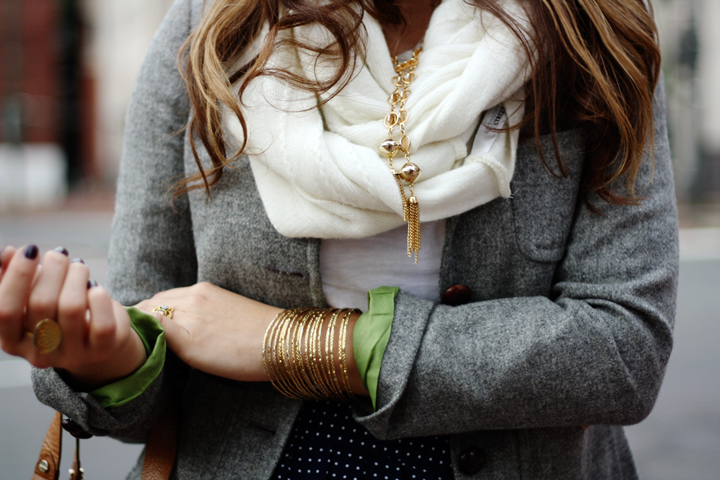 No Comments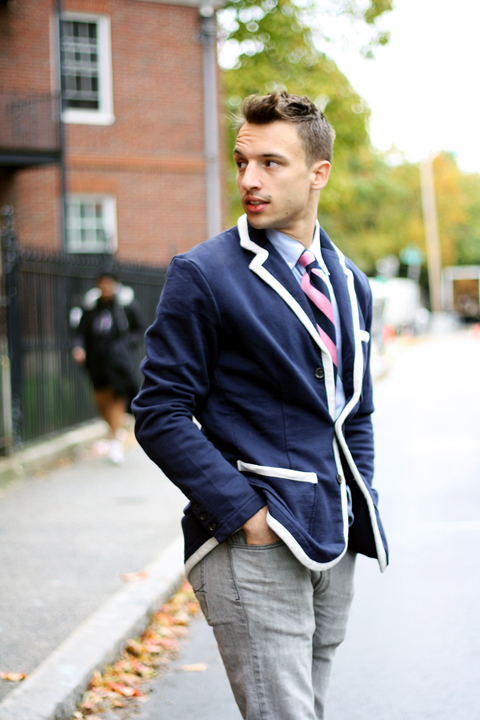 Preppy piped blazer. Perfect for the autumnal weather, refined as can be. Personally, I'm a rather big fan of the tie. What do you guys think of guys in pink?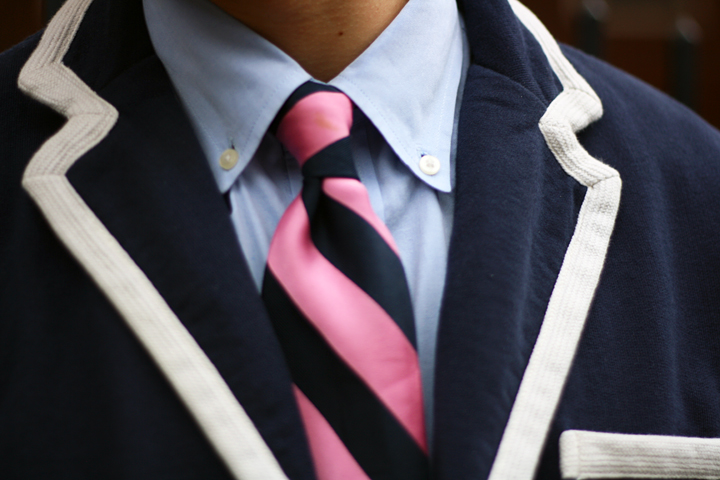 1 Comment