Browsing articles from "January, 2011"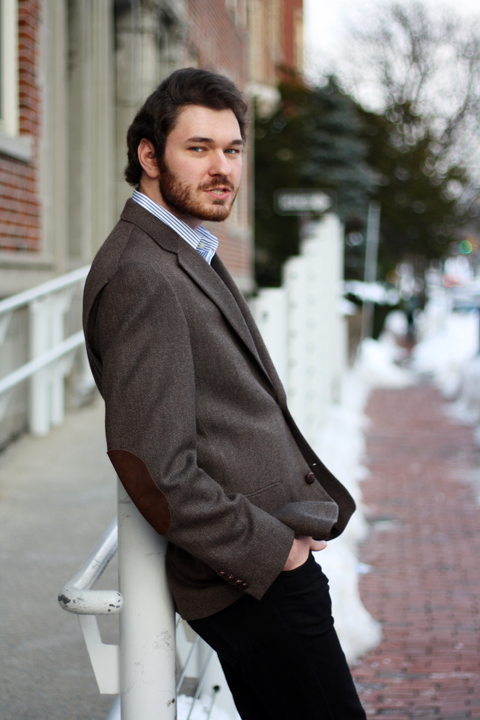 Nothing is better than a tweed jacket with some badass elbow patches. This 
WHRB Harvard Radio
hip-hop DJ and Pfoho house student dons one with attitude—and he pairs it with a pair of beaten shoes purchased from Boston's Chinatown. An interesting juxtaposition that's keepin' it real.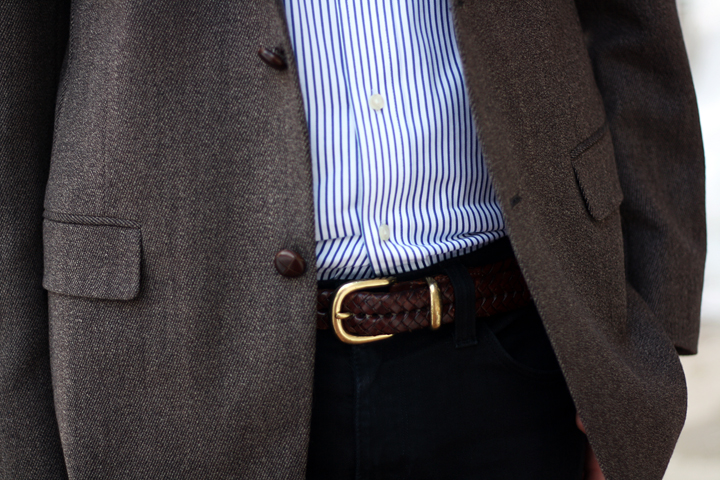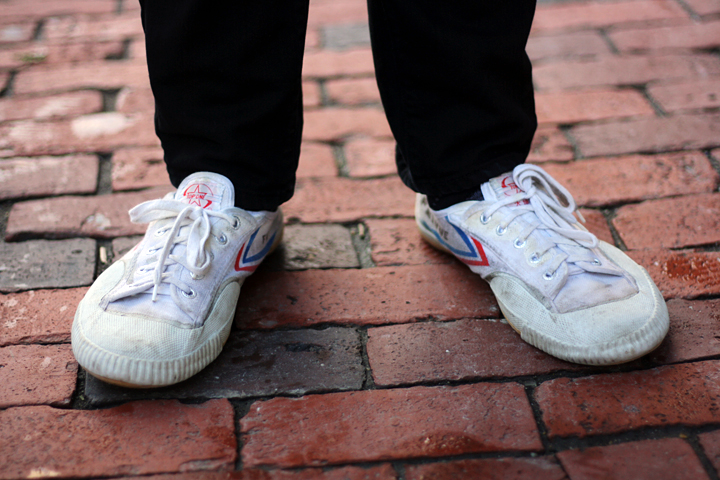 No Comments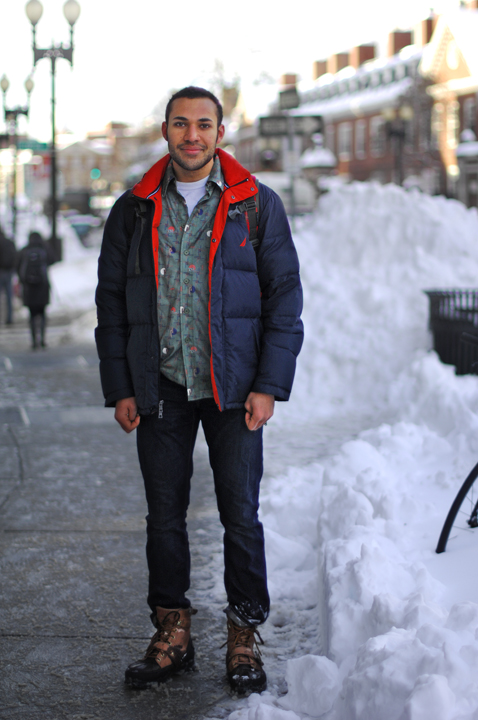 I love how the orange in the thrifted shirt matches the lining of the jacket so well!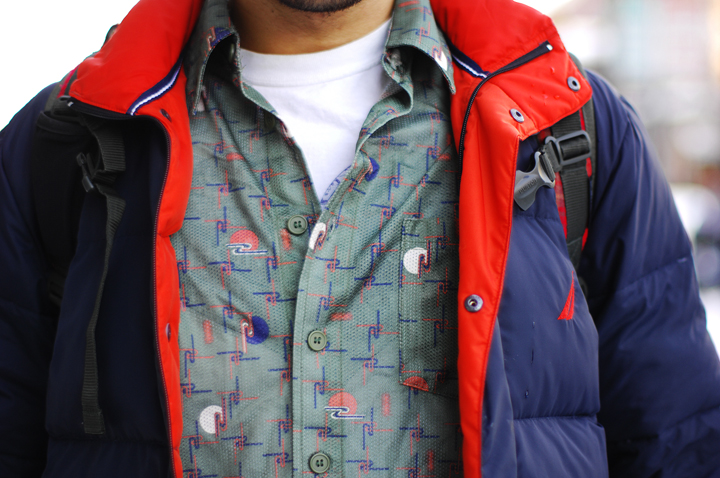 No Comments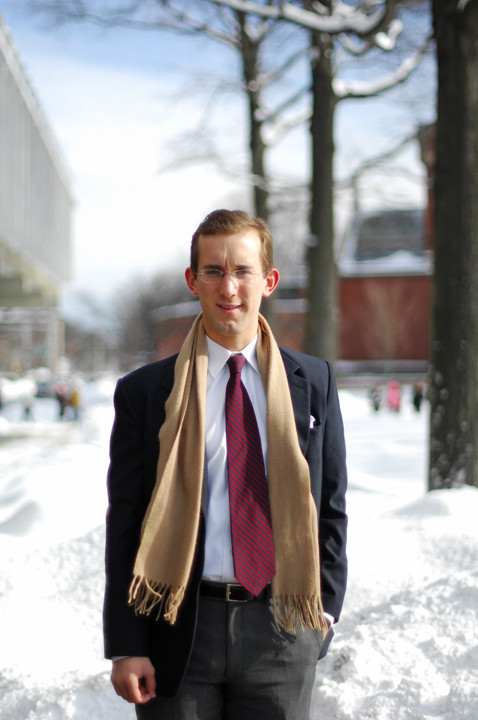 A Pudding member on his way to the Hasty Pudding's Women of the Year with Julianne Moore.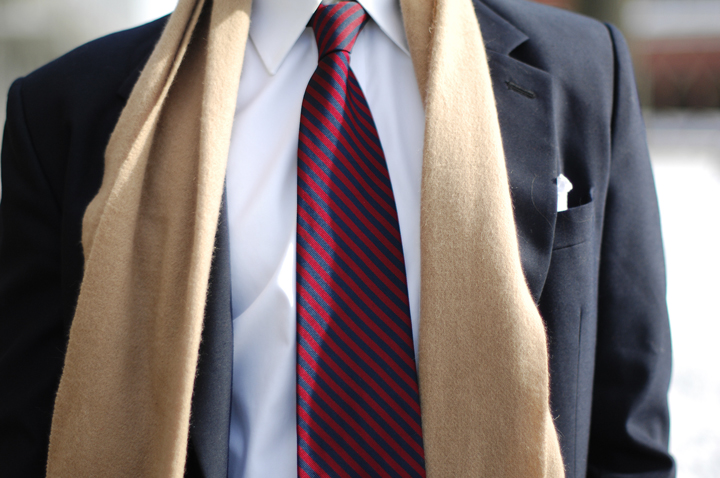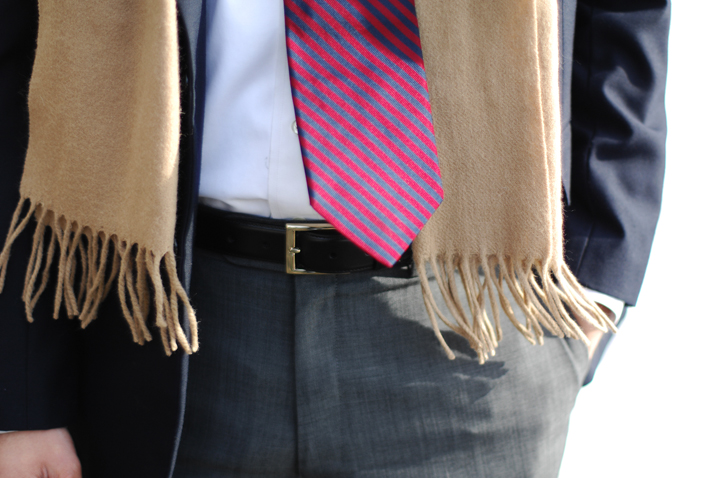 No Comments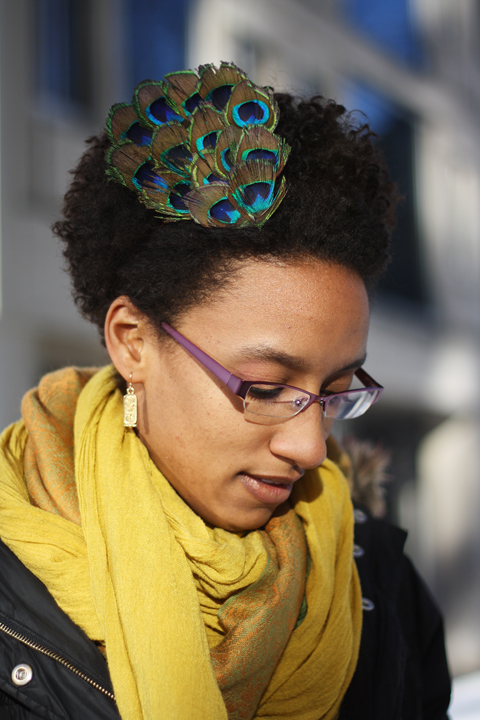 It seems that the cold weather doesn't stop this Leverett House junior / sociology concentrator from getting tropical. This peacock hair accessory was actually made by the wearer herself–assembled together with some craftstore items. How nifty!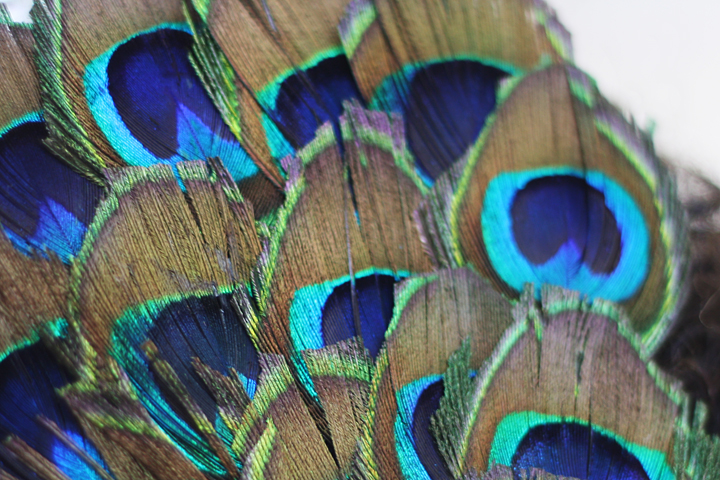 No Comments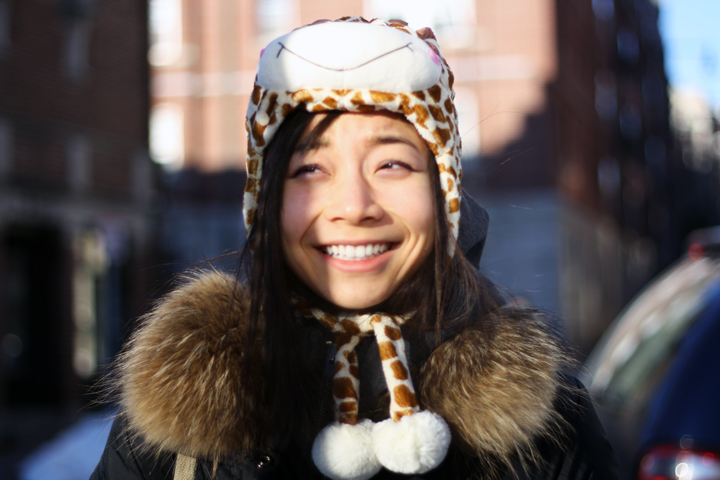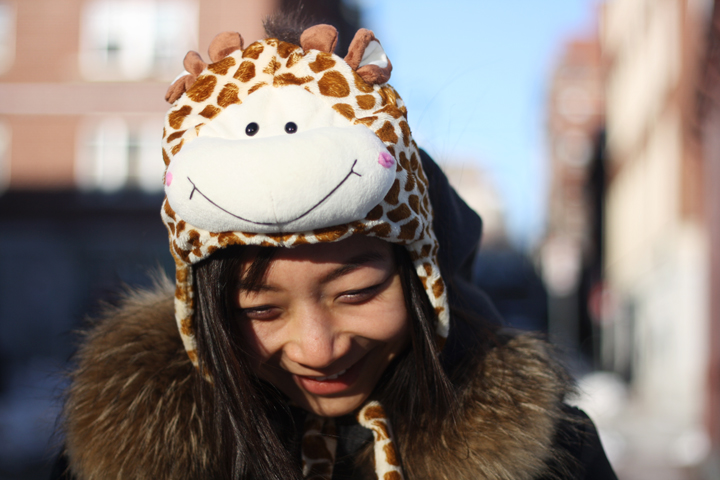 Hope you all had a happy holiday season. We are now back on campus and once again snapping away. Hope your semester is full of broad smiles–like those of this Mather House junior and the critter that sits on top of her head!
No Comments