Browsing articles from "March, 2011"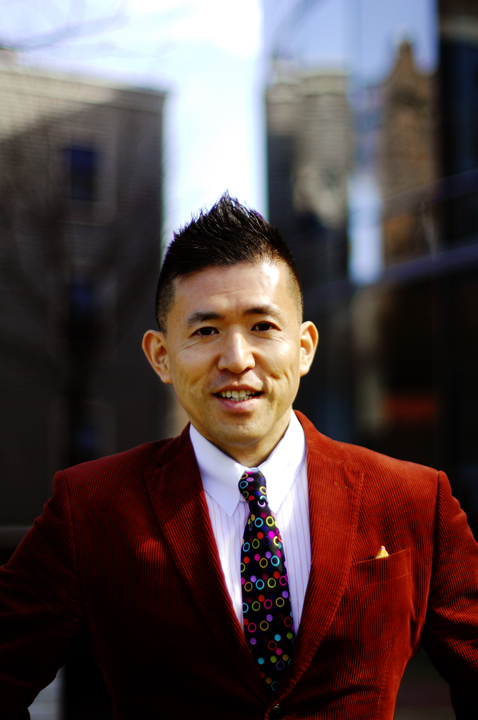 I was on my way to a meeting for a class today when I ran into this gentleman in a red corduroy suit. The instant "eye-grabbing" effect of his suit just called out to be photographed. Only after chatting did I realize that he was a Japanese politician! My dear! If only more politicians had his sense of style and daring!
I guess his wikipedia page and facebook fanpage say it all! Do check out his other interesting suits!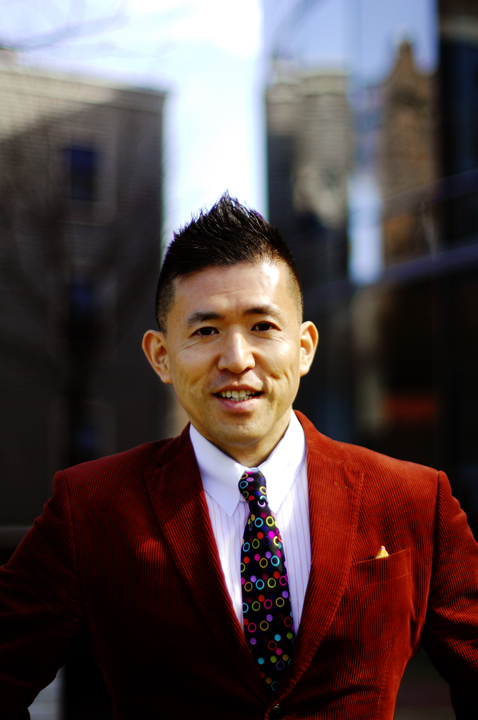 Interesting shoes by the way.
1 Comment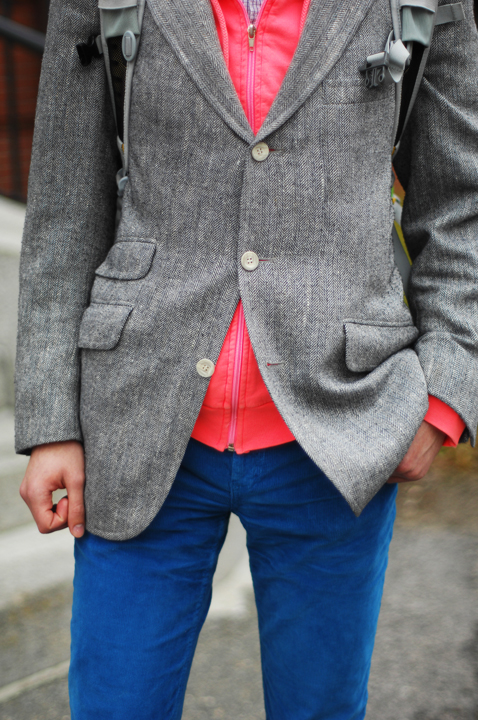 Brash, bright, and bold colors are quite the rage right now. Notice the previous Jil Sander collection. This Organismic and Evolutionary Biology (OEB) concentrator certainly channels the energy!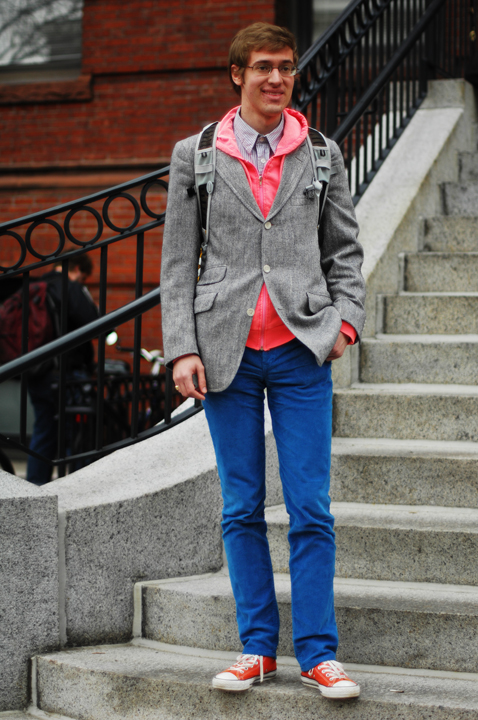 I love the slightly incongruous signet ring.
No Comments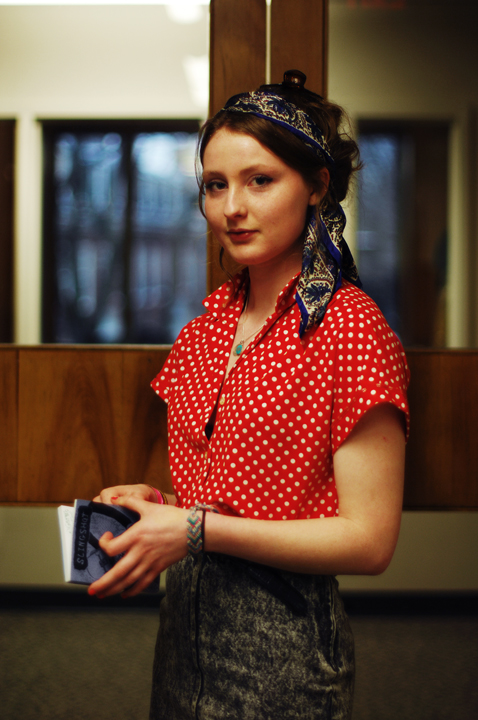 Quite an unusual sight in Lamont Library – someone actually dressed up amidst the stink and aura of work and study. I love the blue scarf appropriated as a bandana paired with the red polka dot short sleeve shirt; it's really rather reminiscent of "Rosie the Riveter" posters from WWII.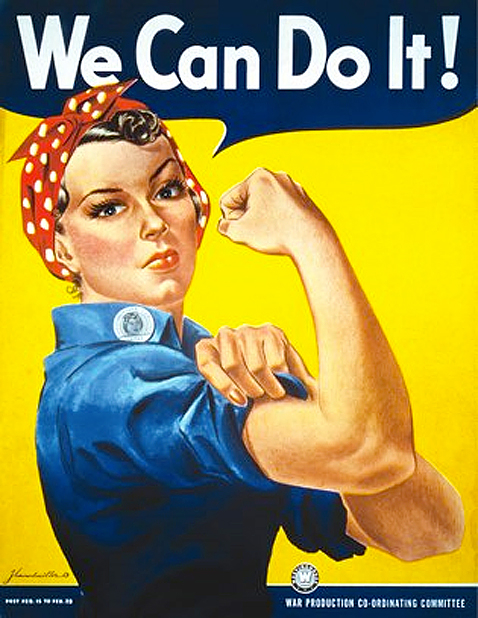 2 Comments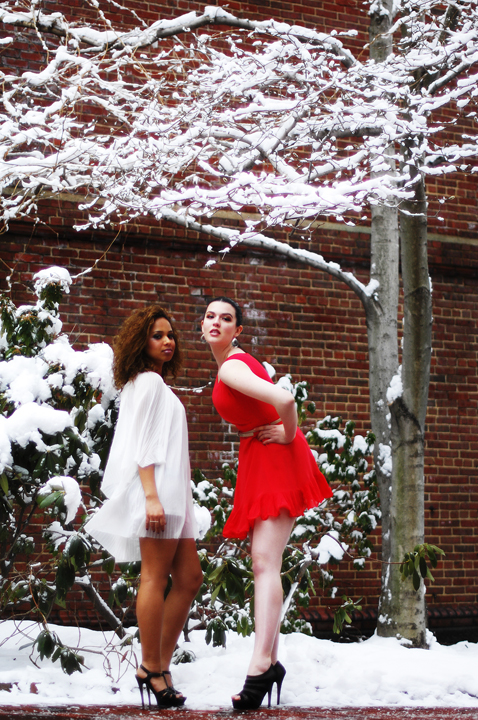 I just had a wonderful photoshoot with the Eleganza team! Watch out for the posters across campus!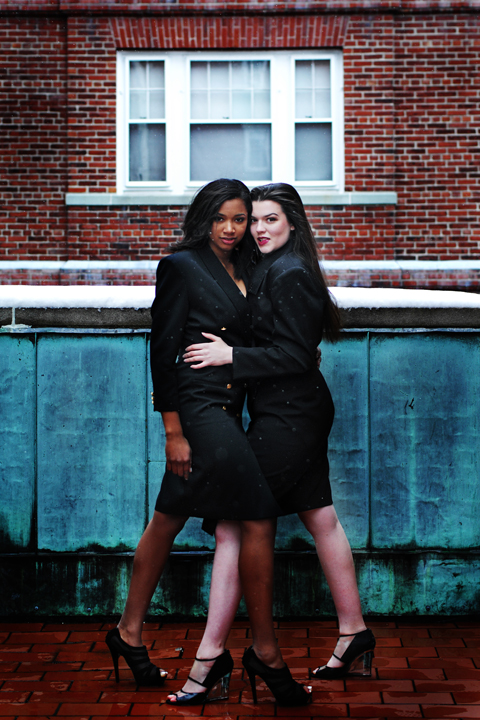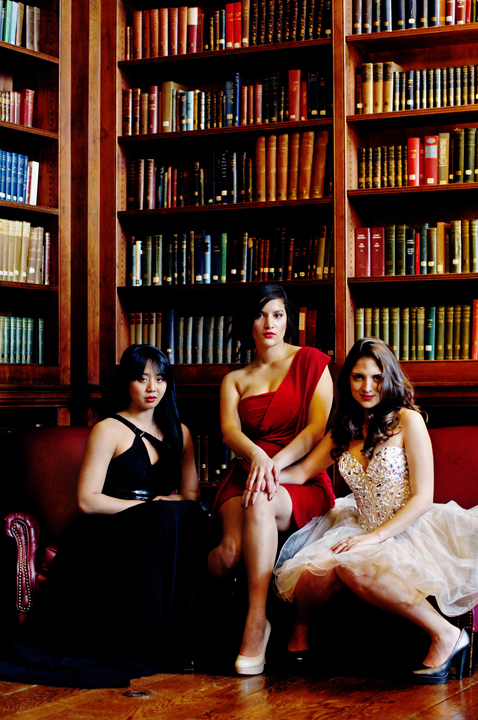 No Comments