Browsing articles from "April, 2011"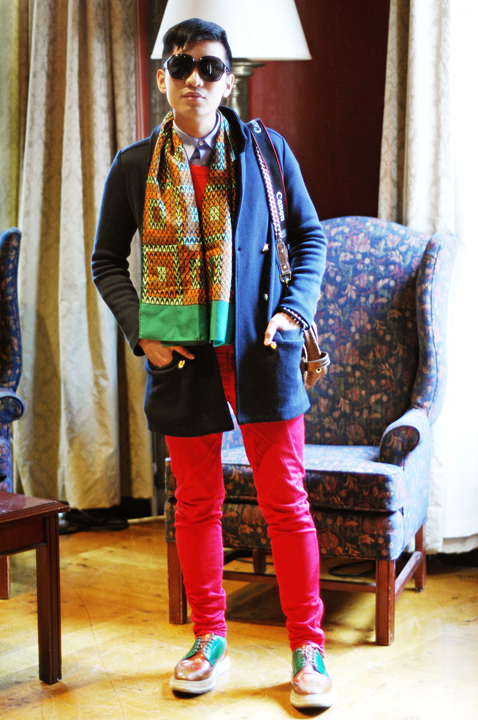 Bryanboy of 
bryanboy.com
 fame was at Harvard for Identities 2011. It was such a pleasure chatting and meeting him! Ferocious colors!
No Comments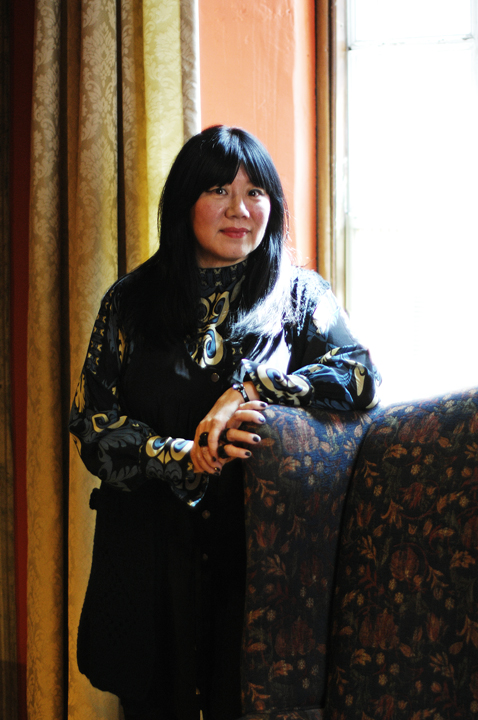 Anna Sui, resplendent in her prints, graces a little private 
Vestis
event before the Identities 2011 show.
No Comments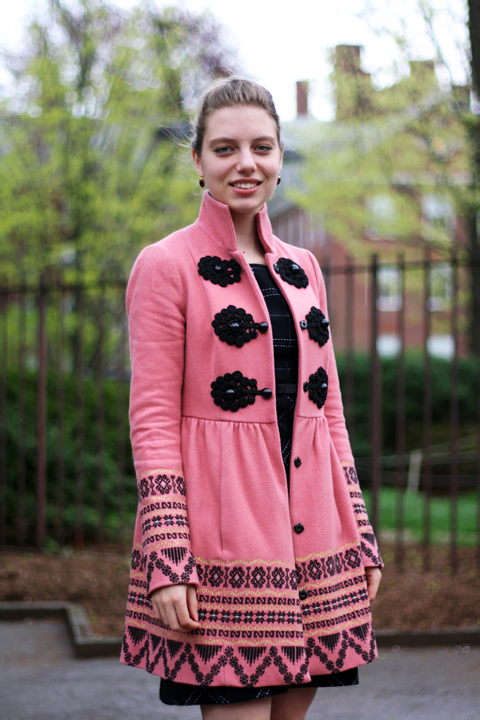 Leverett House junior spotted outside of the Towers. I really like the ornateness of this jacket – it's pretty daring to wear something so bold and pink! Check out the interesting detailing.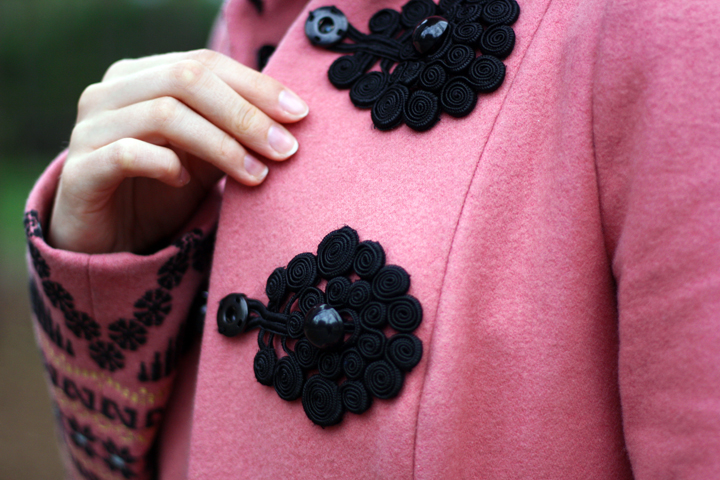 No Comments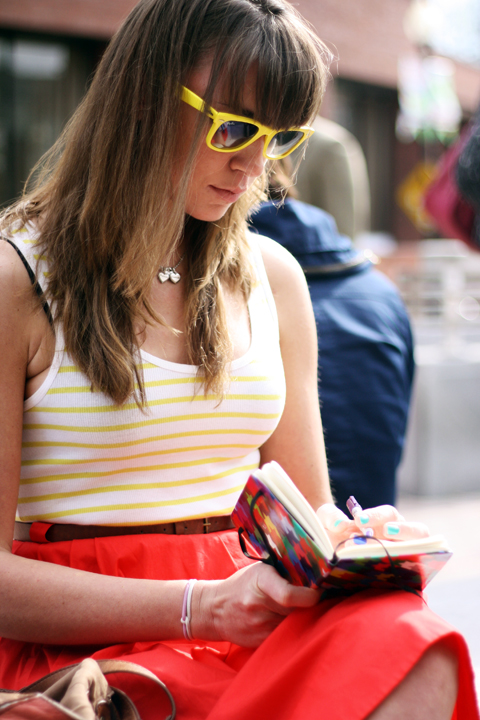 A woman sitting on the ledge outside of Cafe Crema, donning electric sunglasses and electric colors. Even her notepad is as bright as her outfit!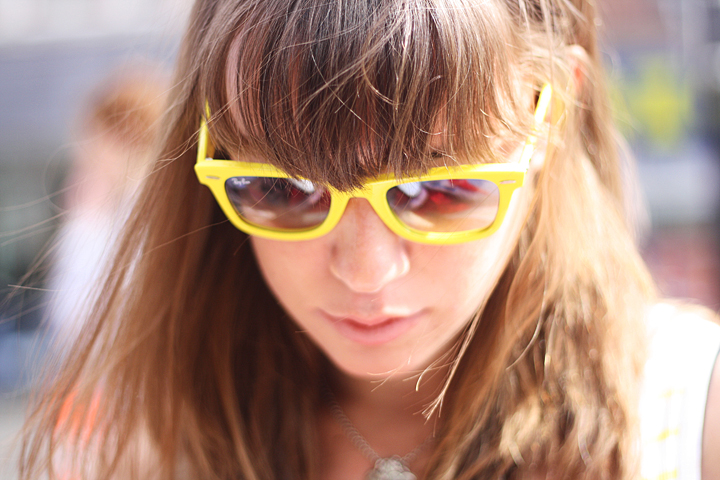 No Comments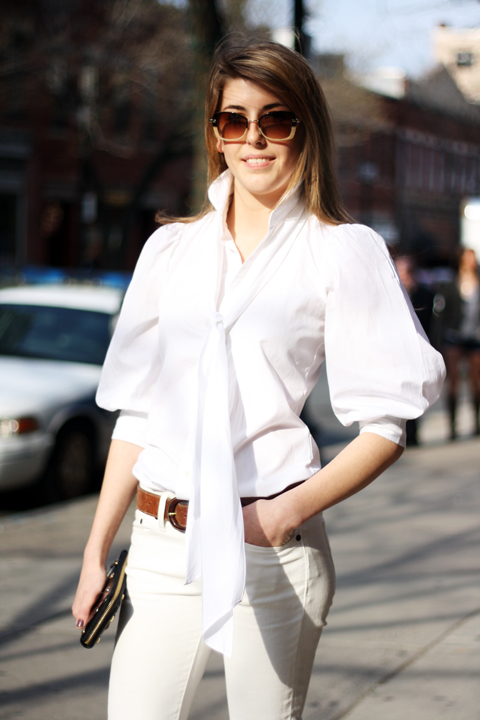 I was strolling along on Newbury Street when I saw this white-clad figure coming towards me. The color of her blouse and pants made for quite a glowing vision as the sun of a bright Boston day reflected off of her.
No Comments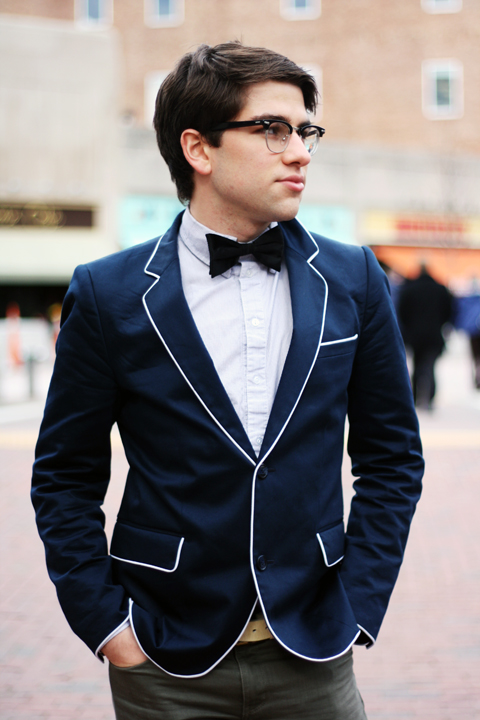 I'm not one to follow trends all to closely, but I do believe there might be one brewing on campus, as evidenced by this young lad here and by 
another who was featured a few months back
. Blue with white piping seems to be the choice of collegiate blazers, doesn't it?
1 Comment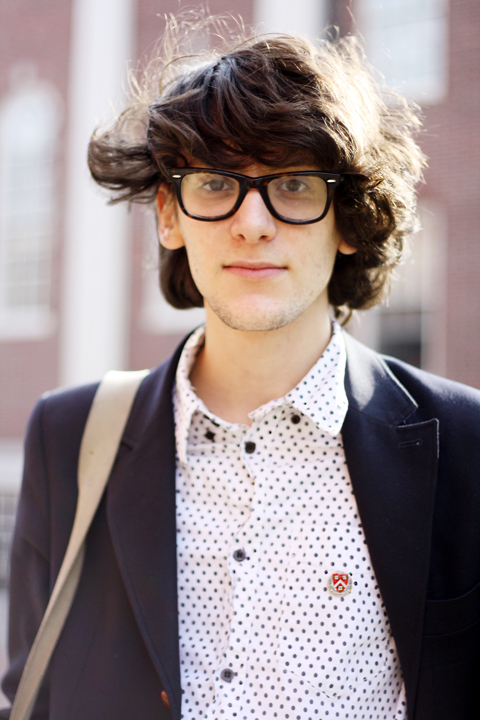 A first year student from Paris was reading outside of Cafe Gato Rojo, with his nose buried in what I remember to be a history book. I was sorry to interrupt his intense reading session, but I couldn't resist the urge to photograph his polka dotted shirt….which he so wonderfully paired with a kitschy little Veritas pin. C'est chouette!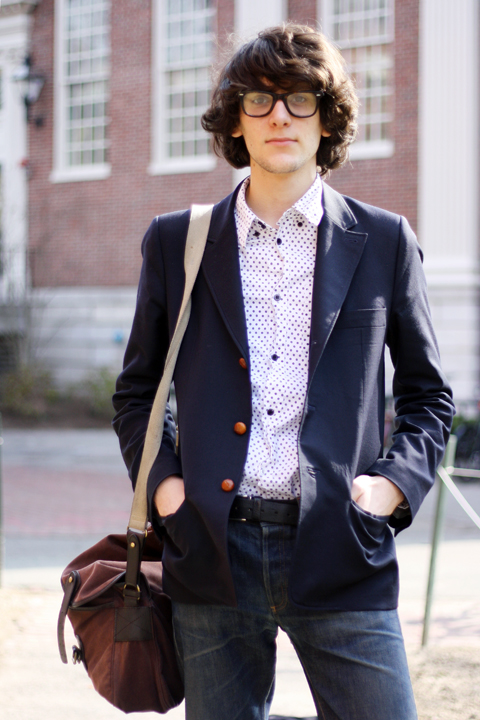 Très, très chic!
No Comments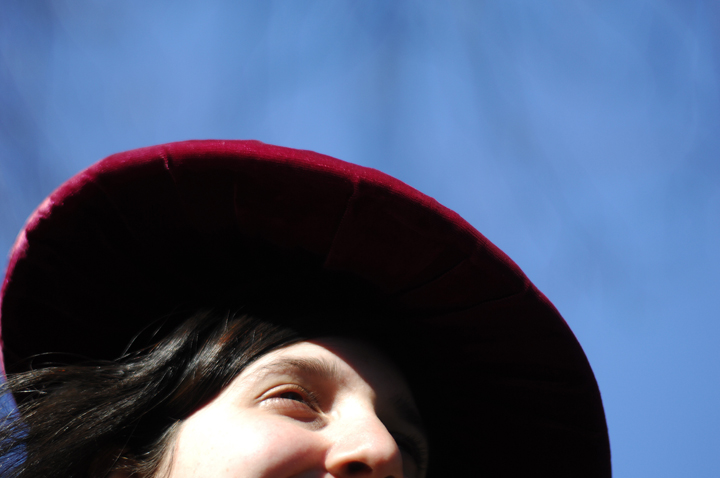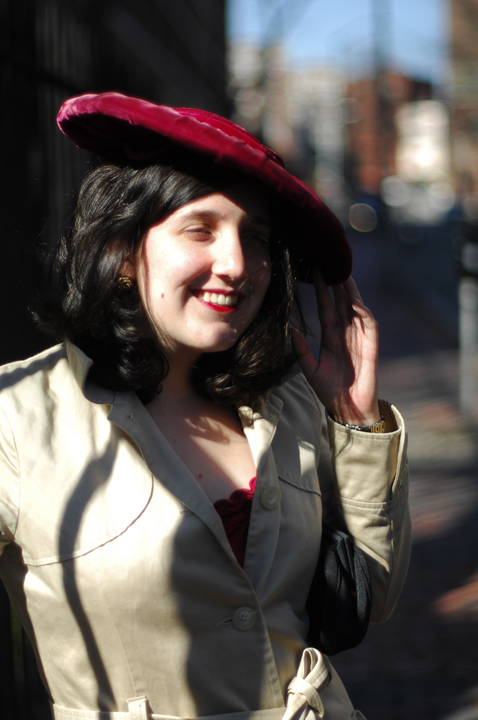 This young lady off to the Harvard University Choir tea reminds me of an anonymous quote: "Saying you don't look good in a hat is like saying you don't look good in shoes!"
No Comments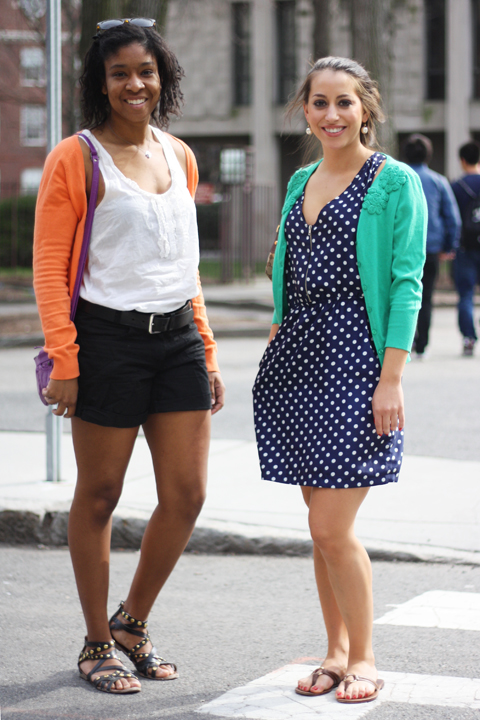 Two lovely ladies lighting up the street with their vibrant spring colors!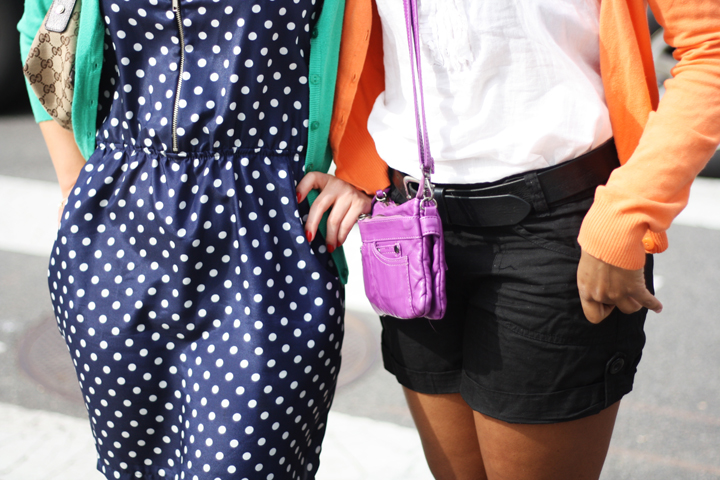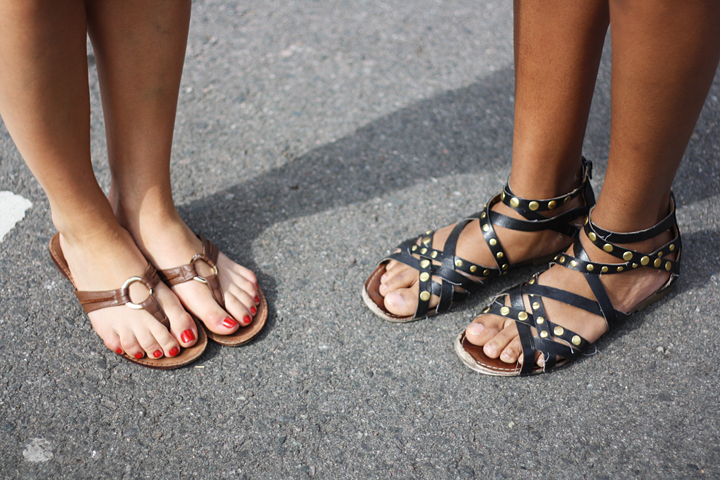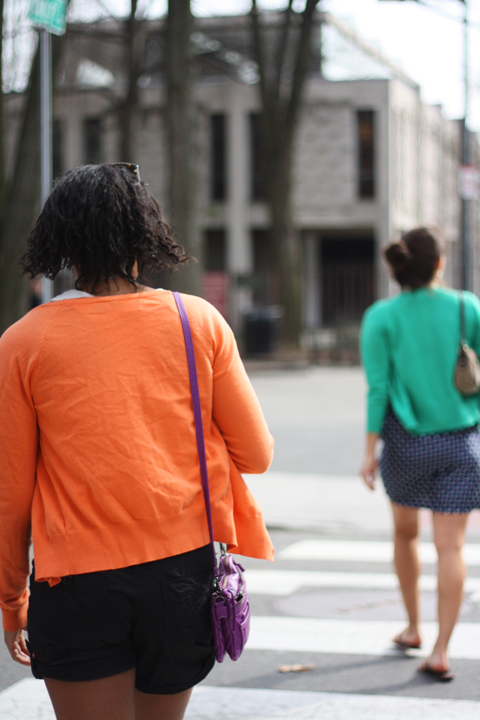 See you girls later! And thanks for brightening up my day.
No Comments