Browsing articles from "November, 2011"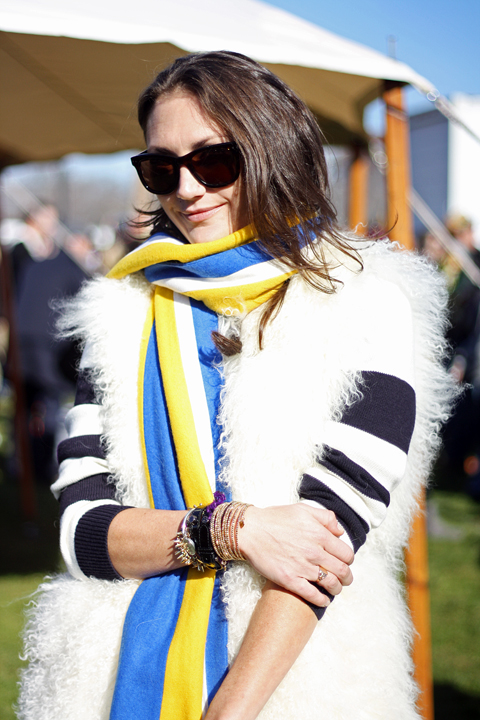 I like how the white coat offsets her stripes and accessories, both in color and in texture.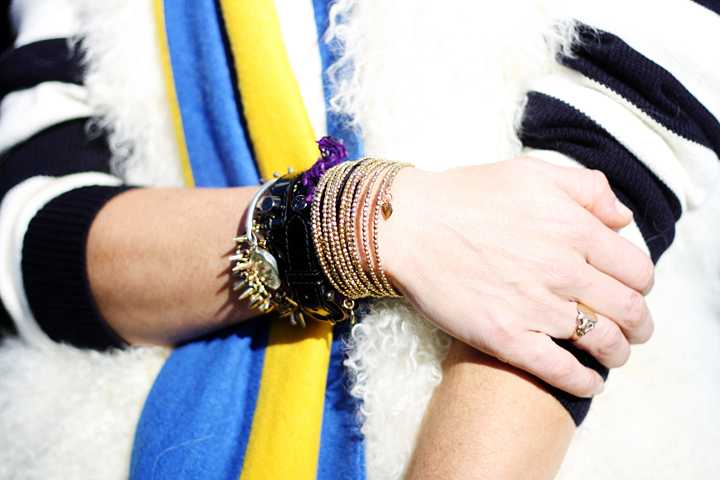 No Comments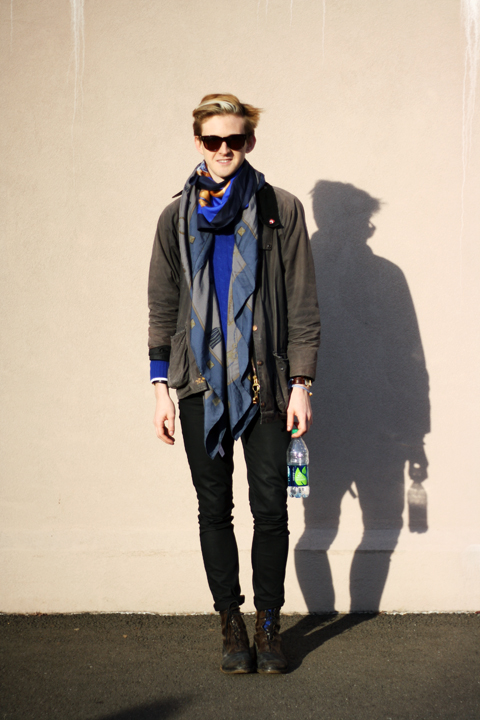 Strolling outside of the football stadium, I met this Yale art history lad, Cassius Clay, who I can describe as somehow charming yet fierce (or, perhaps, fiercely charming), and who some may know as 
Kanye West's style advisor and life coach.
 His outfit, consisting of a cobalt blue sweater and a tangle of silky-fluttery scarves, combined with hardcore boots and accessories, stood out from a mile away.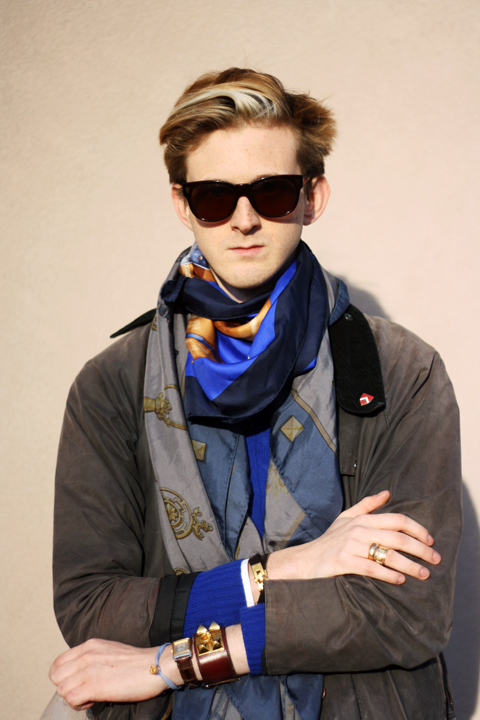 Cassius seemed to be all about details, as his rings and bracelets echoed the patterns on his scarf. And on his jacket collar: an insignia pin of his residential college, Berkeley College.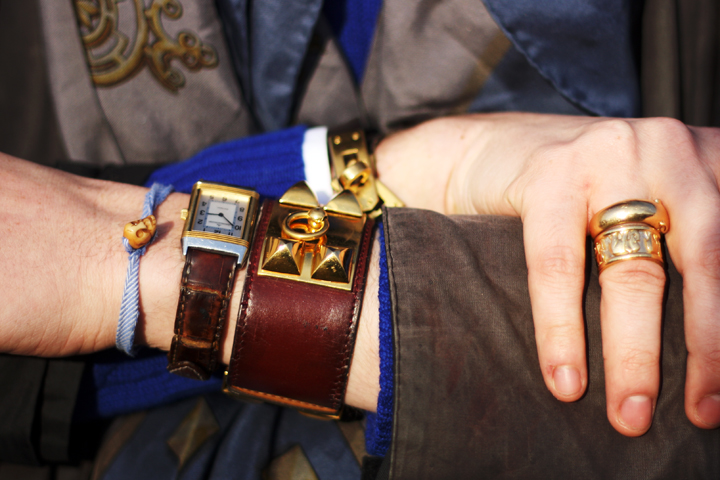 1 Comment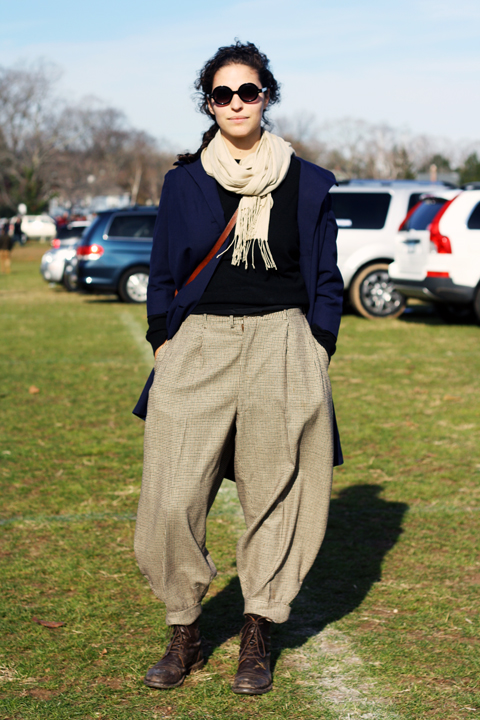 "Thanks, they're very
Le Corbusier
, aren't they?" she replied as I complimented her spectacles. I was hanging out at the Harvard-Yale tailgate when I noticed this Yale architecture student's tweed pilot pants paired with a navy blue origami-esque jacket, and topped off with fun, ultra-circular frames. Badass! Anyway, keep checking—we'll update with some more Harvard-Yale snapshots in the upcoming days.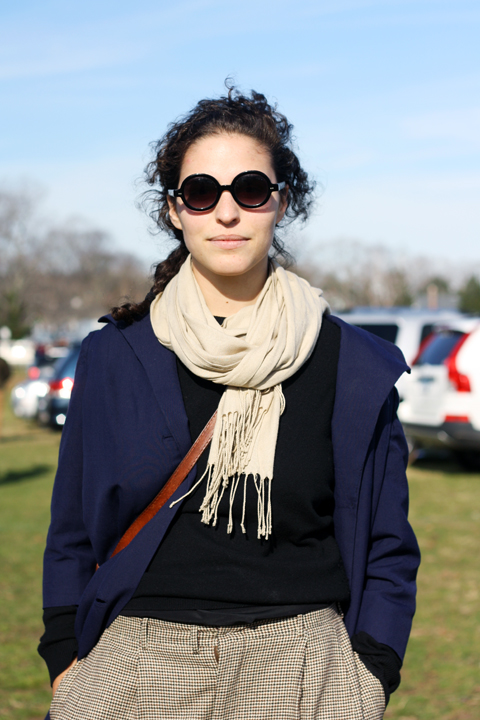 No Comments