Browsing articles from "January, 2012"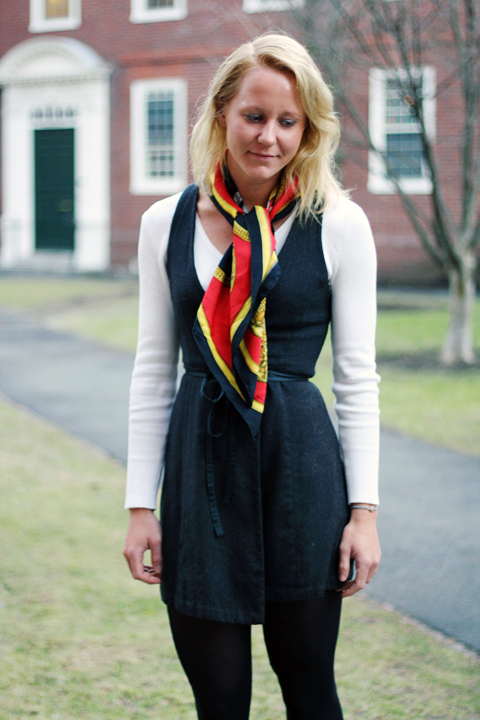 In Harvard Yard: A freshman rower named Lucy who lives in Weld. The vintage chain print scarf added a brilliant splash of color to her outfit!
No Comments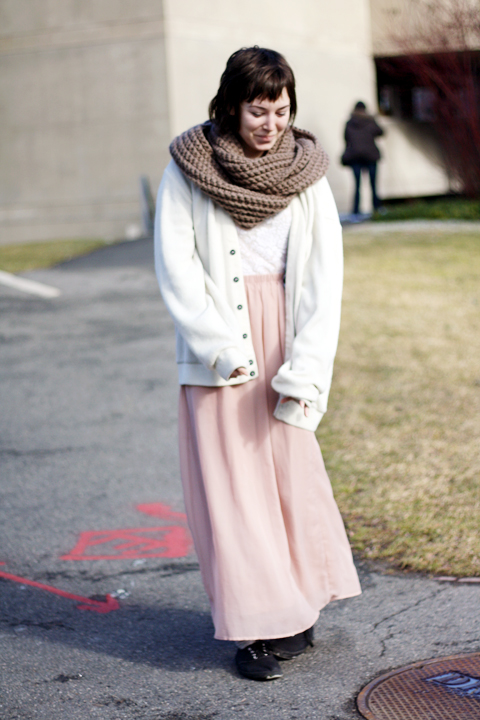 Outside of the 
Carpenter Center
: a lady named Alejandra whose ethereal rose-pink floor length skirt and white lace top somehow evoked a Victorian era aesthetic.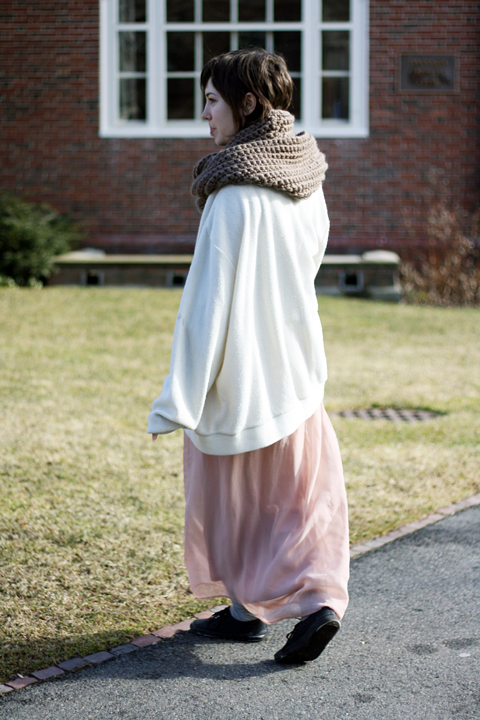 A big fan of the handmade, Alejandra said her large cocoon scarf comes from an online shop on Etsy.com.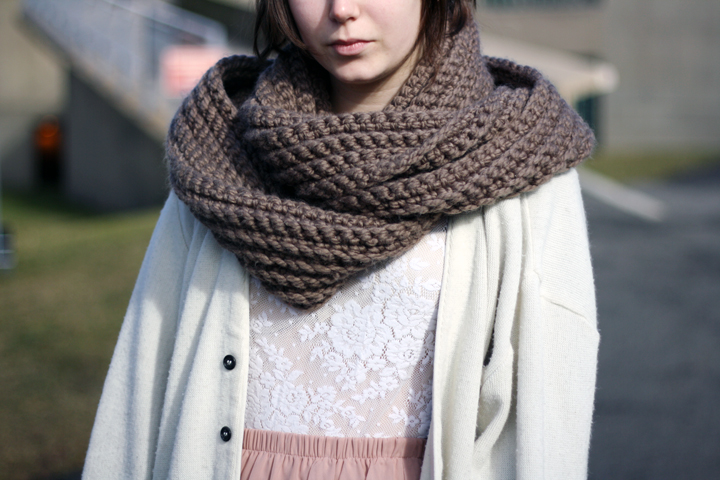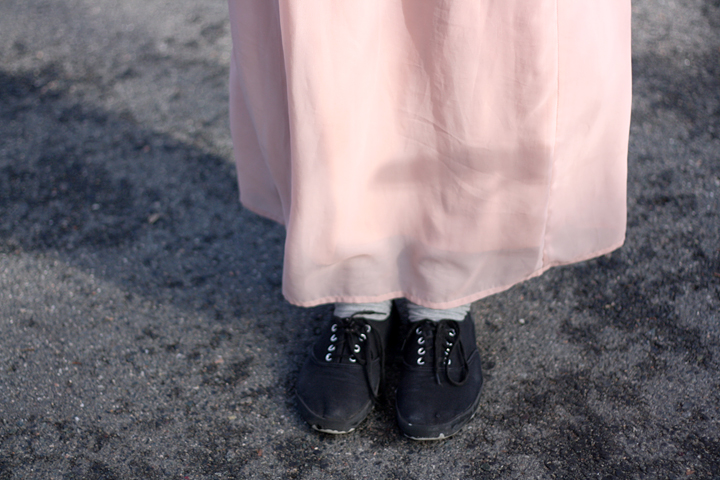 No Comments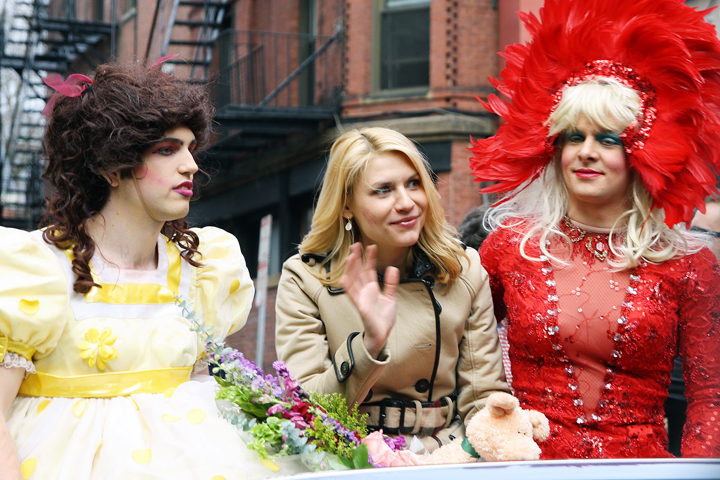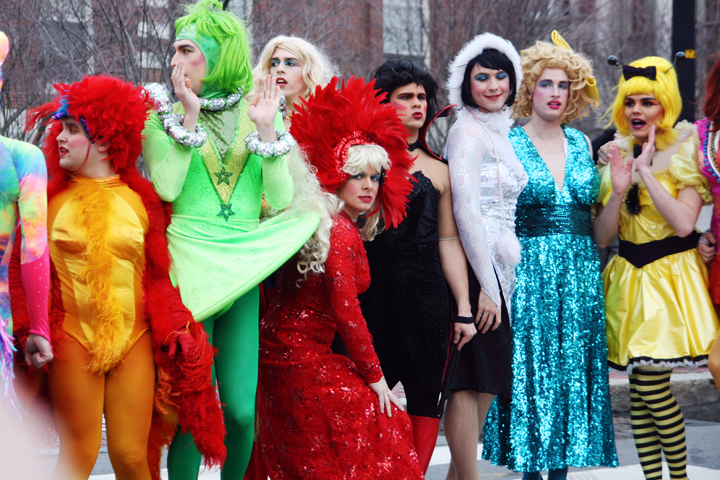 The Hasty Pudding Woman of the Year Parade takes place annually in Harvard Square. This year's honoree is actress Claire Danes, selected for her contributions to the entertainment world. As always, the parade today was such an eyeful. All the costumes, bright colors, and pantomimic actors——such a visual feast!
No Comments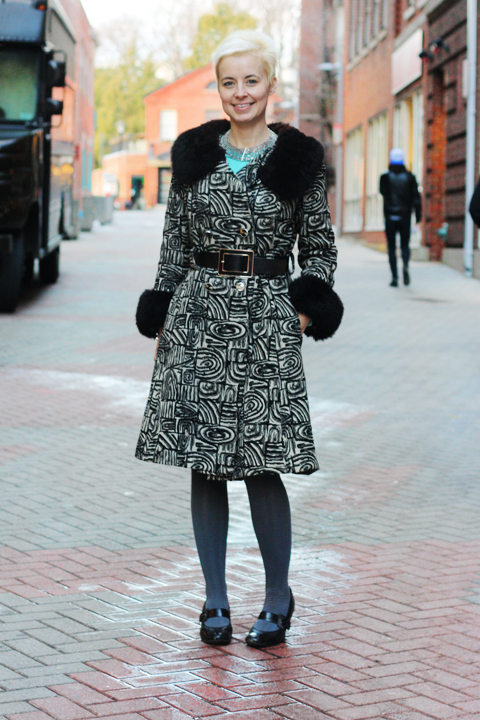 Spotted along Brattle Street: an effervescent lady gracing Harvard Square's cobblestone alleys with her radiant smile. She channeled 1960s glamour with her Twiggy-esque hair and her psychedelic mod coat paired with a vibrant turquoise layer peeping out from underneath. And to top it all off–a cleopatra necklace.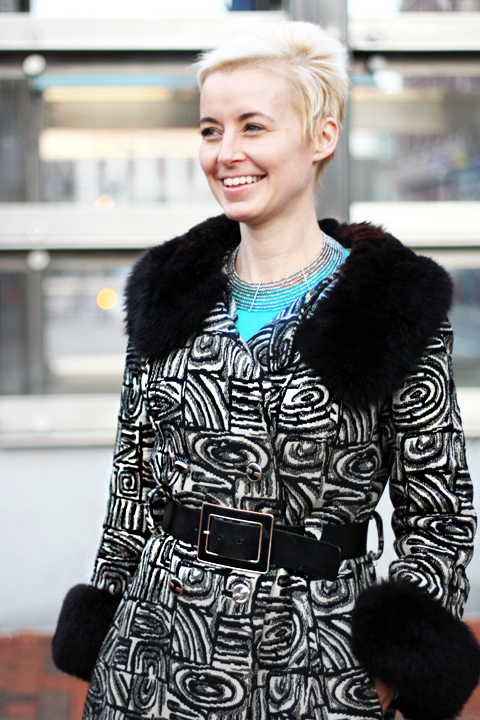 She introduced herself to me as Susannah. And it turns out that she works at Veritas Tutors, while also running her own tutoring business called Boston Learning Buzz, through which she focuses on helping high school, undergraduate, and graduate students optimize their academic success. To read more about her work, visit 
here
!
No Comments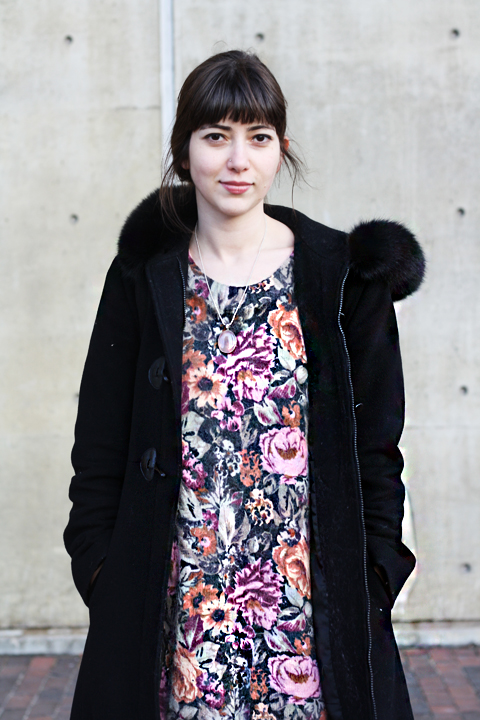 Meet Sevde, a masters student in the gender and cultural studies field at Simmons College. She strikes an interesting stylistic balance between hardcore and romantic, with her sweet-as-honey doll cut bangs contrasted with an edgy fur-trimmed jacket and grunge-chic florals.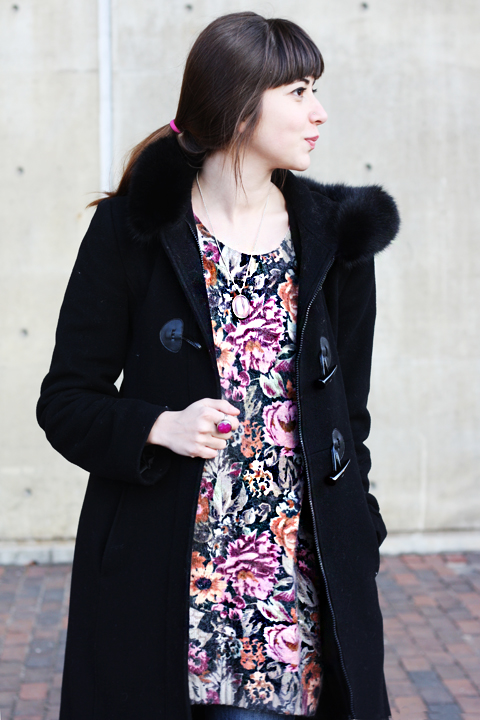 And notice the subtle yet meticulous attention to color-coordination——with a matching ring and elastic hair band that is brought out by the pinks of her dress.
No Comments