Browsing articles from "April, 2012"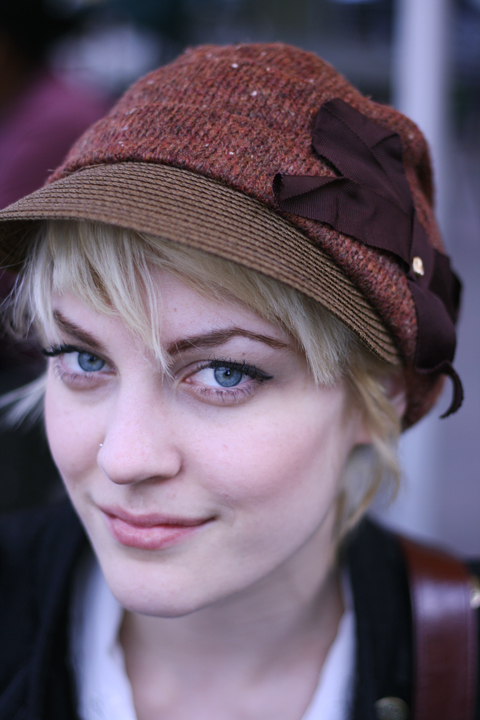 It's rare to see hats nowadays. Outside of ABP, a woman whose blue eyes complimented her fawn hat.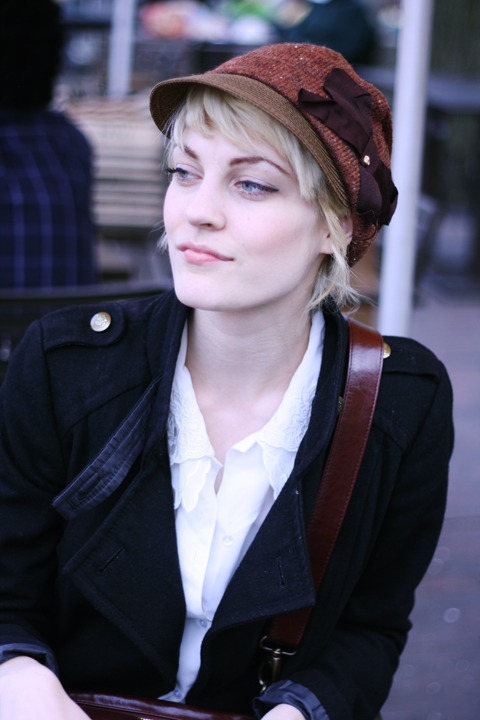 With the white Victorian-esque shirt and black jacket, almost a tinge of steampunk.
No Comments
Spotted along Brattle Street: a sheer aquamarine skirt that whipped about in the wind.
Ethereal and dreamy.
No Comments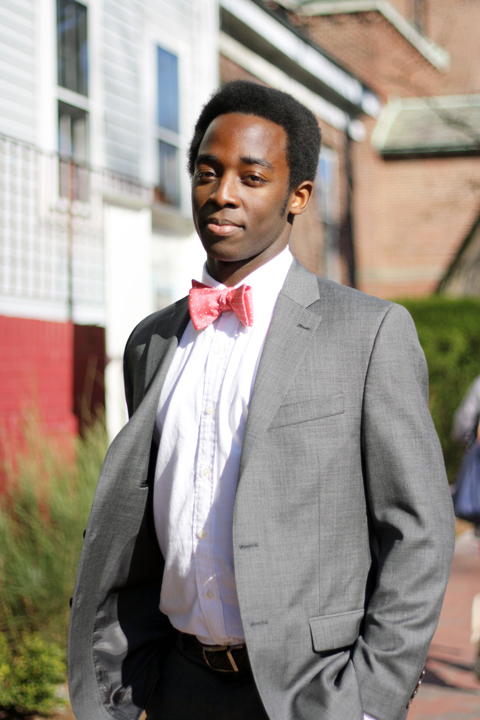 A philosophy sophomore named Yoan from Cameroon donning a pink bow tie, which he claims to be the first one he's ever bought. When asked of a few words on his style, Yoan replied, "My style, simply put, is just that: simple. Coat & bow-tie, everyday. Why? Just because."
No Comments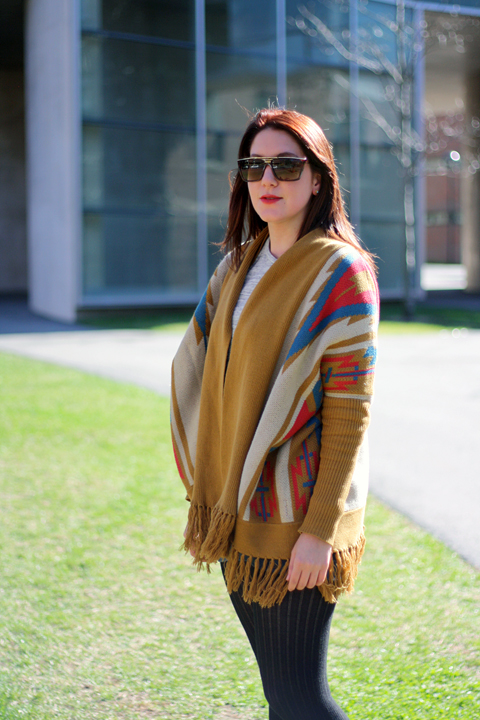 I caught Natasha on the way to class at Lesley, where she is pursuing her Masters in Education. I thought her fringe-hemmed geometric print shawl was quite striking.
No Comments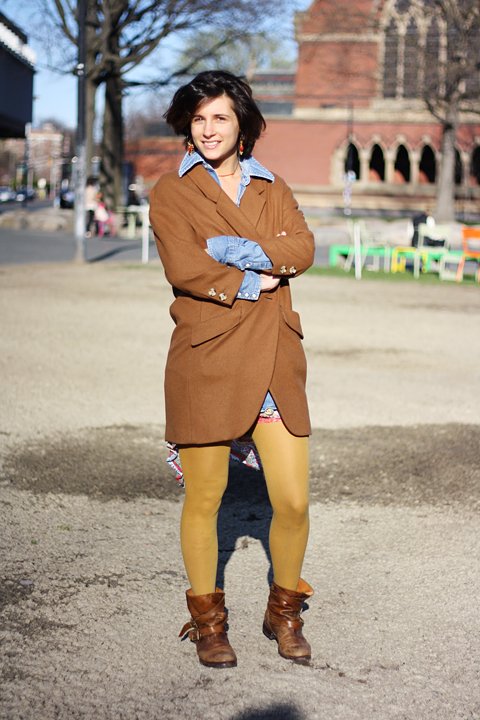 Outside of the Science Center – a freelance film maker in a dashing neutral colored coat, layered on top of playful patterns and fabrics.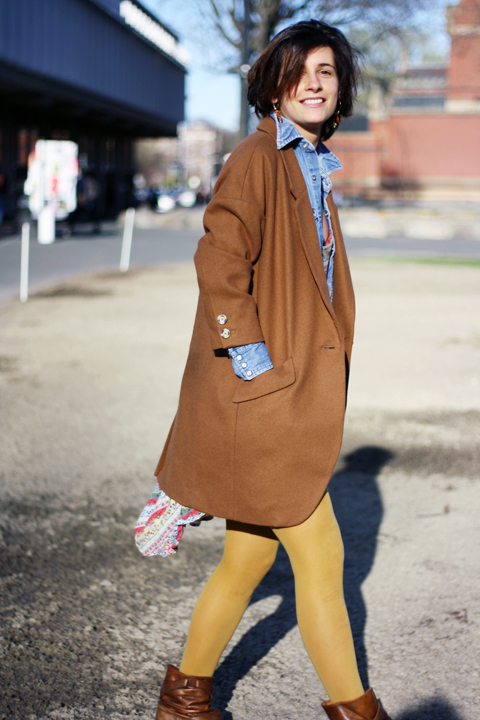 The boyfriend blazer and combat boots clash awesomely against the dainty pink florals. I love the interplay between ultra-feminine and menswear-inspired here.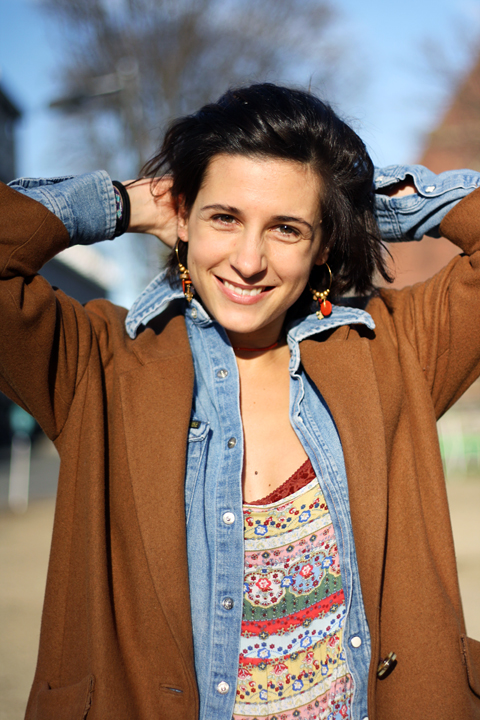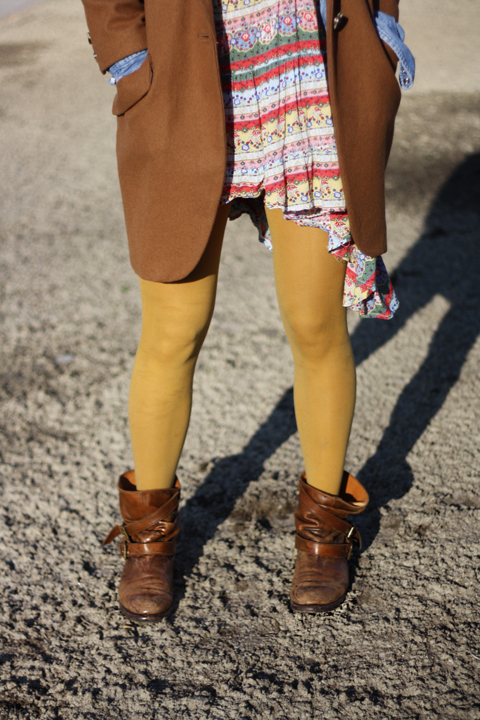 And the warmth and richness of these colors – the mustard yellow and wooden browns.
No Comments