Browsing articles from "July, 2012"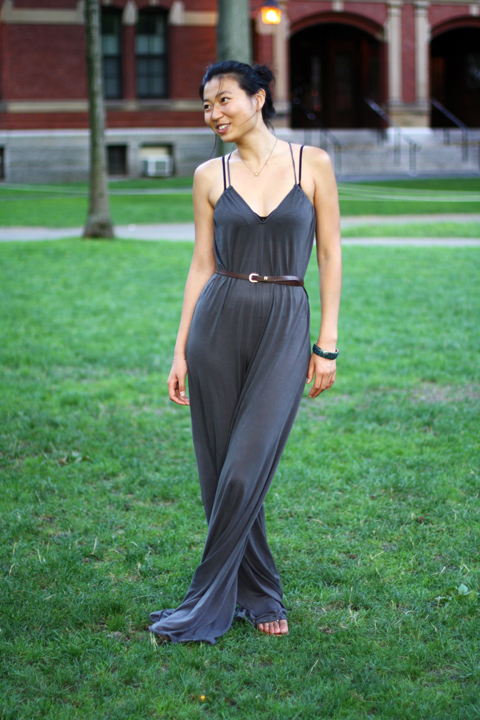 Spotted in Harvard Yard, outside of Weld: frolicking on some Faust furniture in her whimsical monochrome gray pant-dress: Government concentrator Maria Shen, who just returned, all glowing and smiles, from a semester abroad in Spain.
I often see these one-piece jumpers hanging about in numbers on the sales racks of trendy clothing stores, as few are daring enough to try this look. I think Maria pulls it off perfectly, keeping it simple, letting the silhouette speak for itself.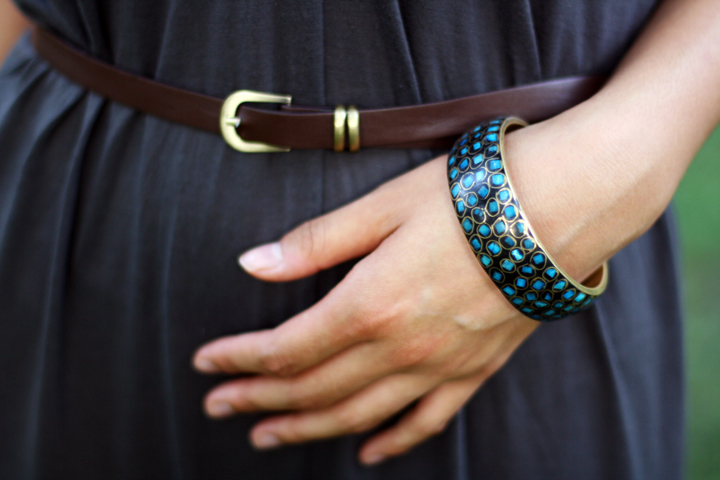 No Comments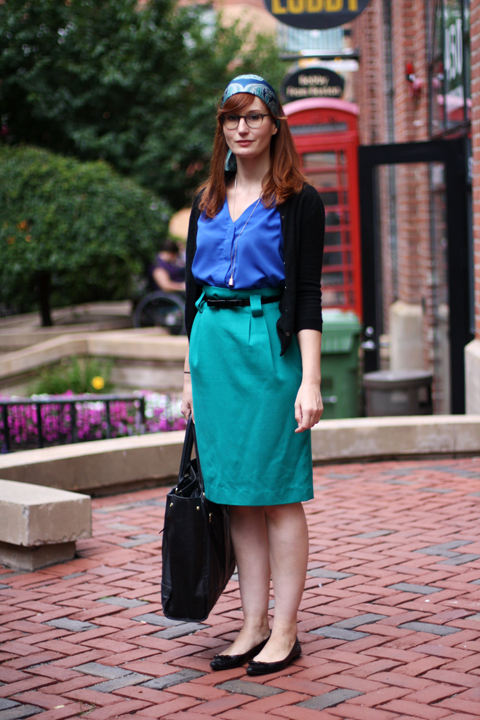 Outside of Bobby From Boston, a Bostonian donning brilliant blues and aquamarines hues. These colors are matched perfectly in her paisley head scarf. It was no surprise to me when she told me that she worked at a fabric shop, and taught sewing lessons.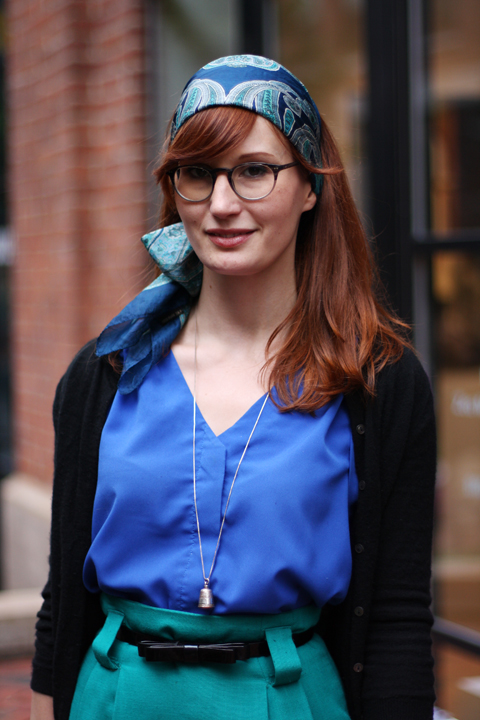 Note the incredible thimble necklace: a charming little detail that pays homage to her field of expertise!
No Comments
Anthony is a photographer (which explains the lens cap outine you can see in his pocket). To be honest, I'm always a bit intimated whenever I find out one of my subjects is a professional photographer, as I'm frankly just an amateur who's into taking photos of interesting-looking people. But Anthony was extremely nice, and even gave me some good advice.
No Comments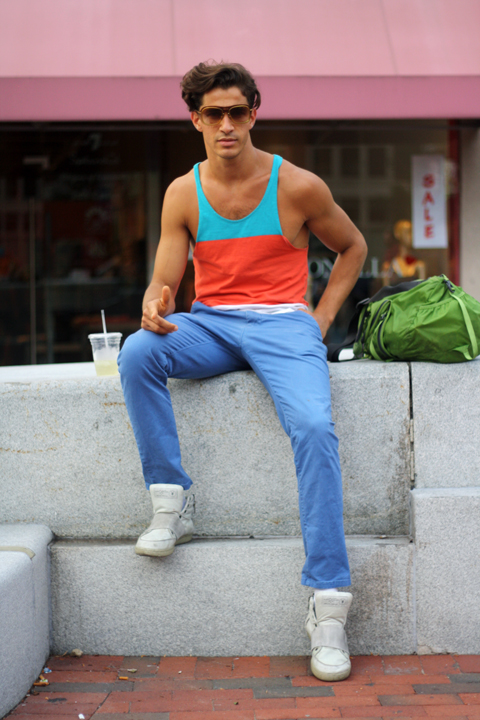 Outside of Café Crema: a Boston-based model from Europe with a vivid color-block outfit.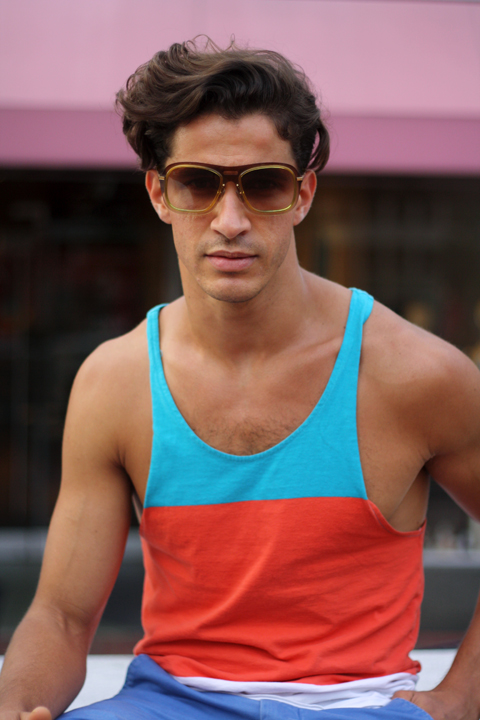 And of course, cool shades.
1 Comment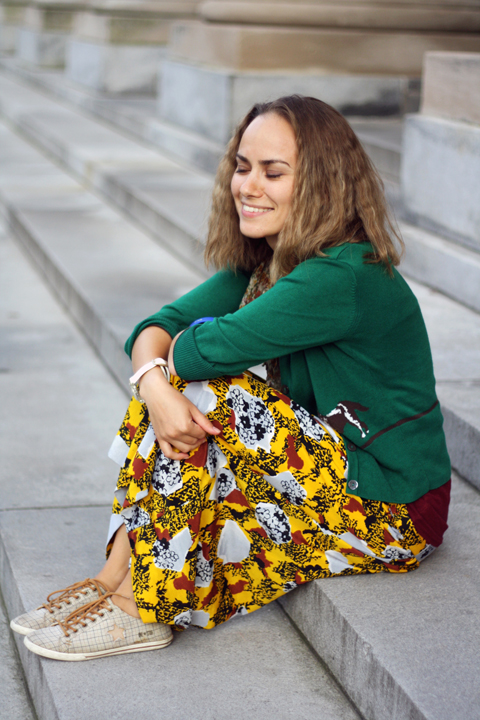 In the Yard, On Widener Steps: a Ukrainian journalist, here for Harvard Summer School (to study modern Ukraine, I believe) with a forest-green cardigan featuring a cartoon poodle, tan sneakers, and a skirt in a wacky mustard yellow print.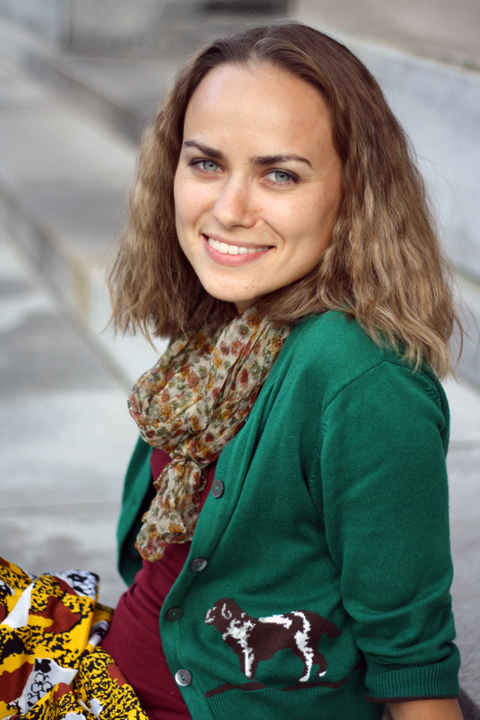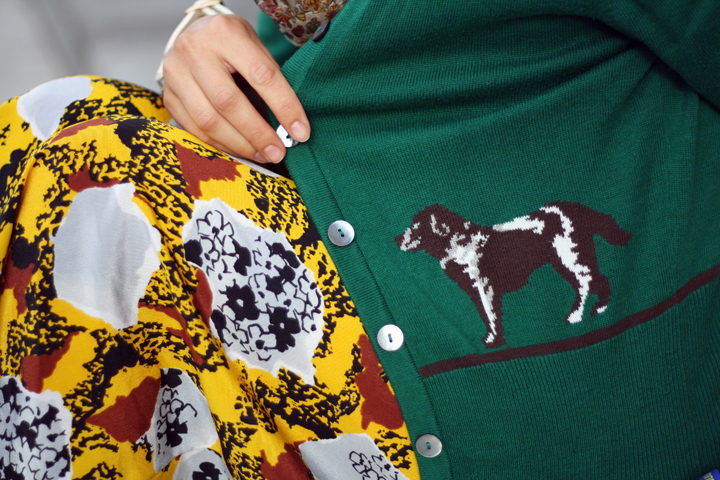 No Comments
Next to the Brattle Florist: flowers and fedoras. Floral prints have been around and popular for a while, but so too have fedoras. And this summer, I've been seeing them around the Square with more frequency than ever before.
No Comments
Somewhere between MIT and Harvard, as I was walking to the CambridgeSide Galleria, I saw this splendid young lad. He wore this button-up collared sleeveless shirt with stripe embellishments, seersucker pants, and gladiator sandals fit for a Spartan. And I believe he's a student at Northeastern studying journalism.
No Comments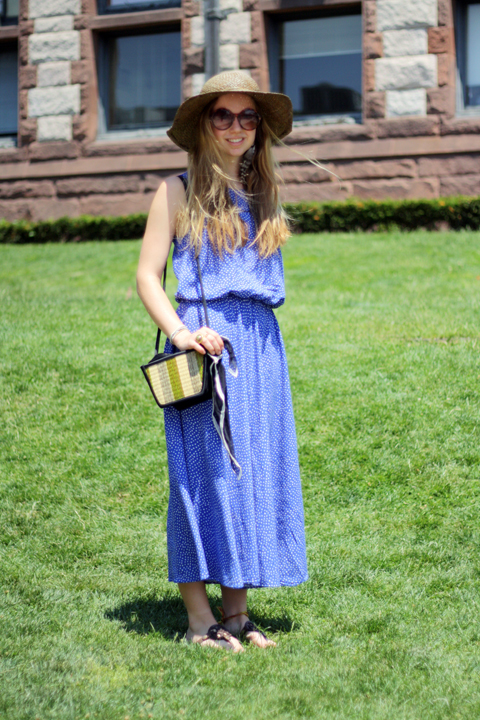 Outside of Cambridge City Hall: a student from Phillips Academy in Andover, with a floppy hat and a breezy blue printed dress (supposedly, blue is Andover's school color).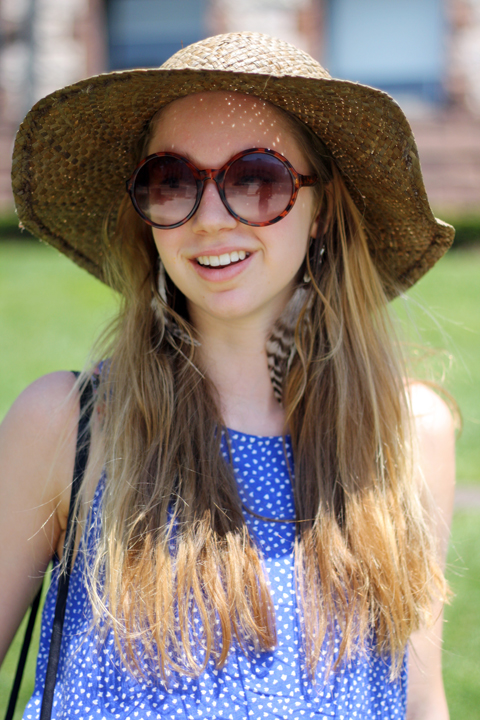 Feather earrings, circle framed sunglasses, and heart print fabric. What an interesting mix——it doesn't at all surprise me that she photographs for a style publication at her school.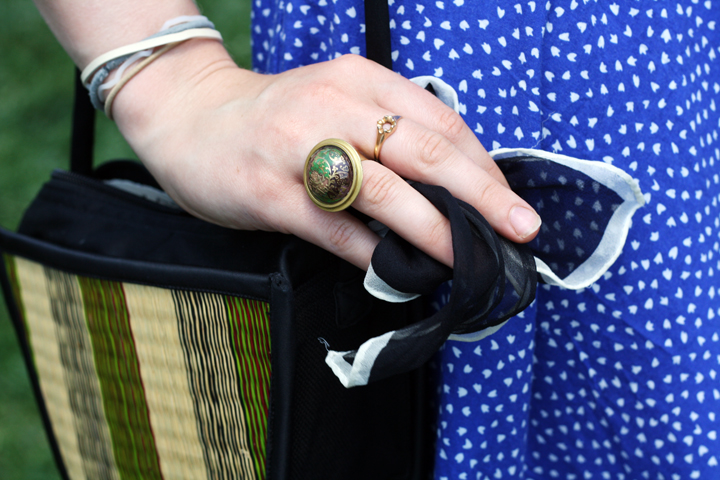 1 Comment
In Davis Square: a hip young couple sporting some interesting patterns. The dress and necklace on the woman somehow speaks 1950s to me. The best part though, is that the dress is in a chicken-and-egg print.
No Comments