Browsing articles from "September, 2012"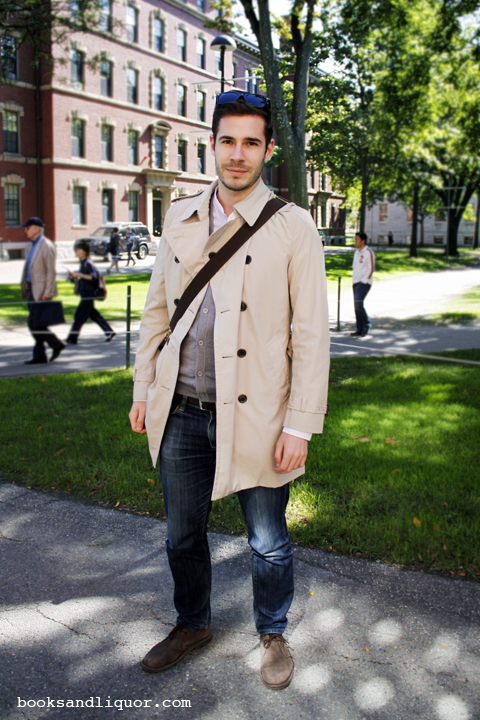 Love the tan trench coat layered over a gray cardigan. Perfect fall colors!
No Comments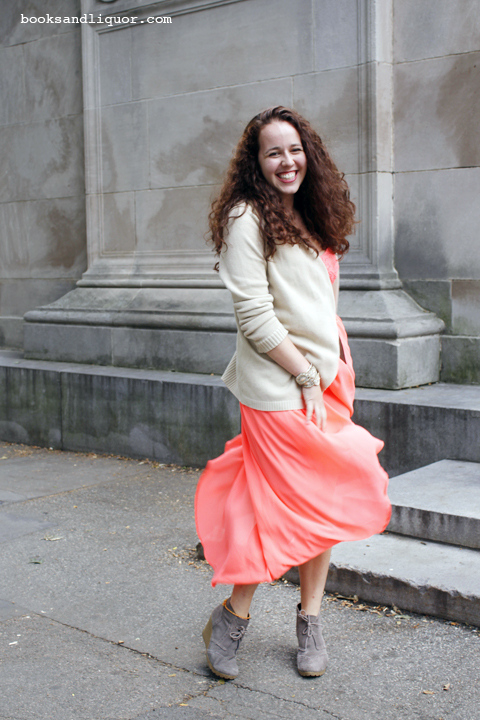 With a mix of a fluorescent dress and a cream cardigan, Sofie perfectly bridges that often-awkward transition between summer and fall. Also, can we all just take a moment and appreciate those amazing curls?
No Comments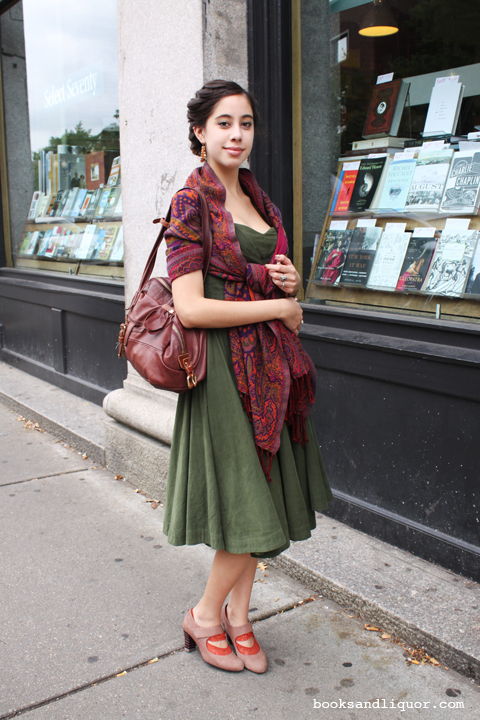 Tea length dresses can be hard to pull off, but Hillary (spotted outside of the Harvard Bookstore) does it beautifully in a dress from Anthropologie. Love how she makes it her own with those lady-like shoes and wrap.
No Comments
Deadline: Next Thursday, September 27th at 11:59 pm. Anyone is eligible to enter. We'll choose a winner at random, who we'll contact by email, and mail them the gift card. Make sure to leave your email in the field along with your comment.
Your email and personal info will absolutely NOT in any way be displayed on the site or to the public, given away, or used for spam. Only to contact you if you win. (Second photo from Style Carrot Boston.)
40 Comments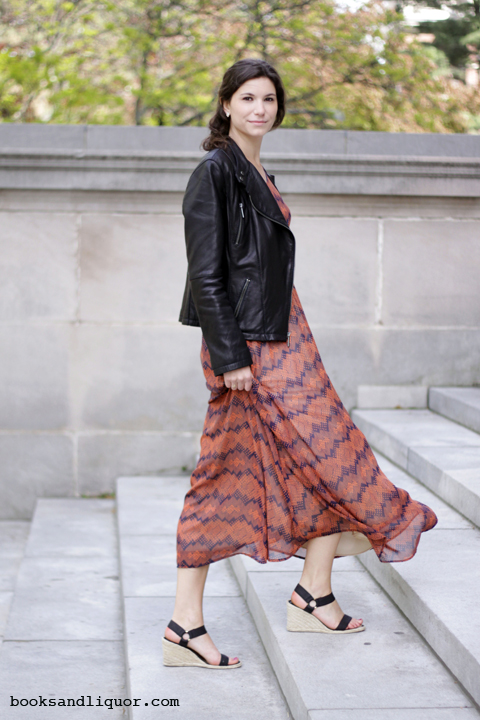 I love how Janna mixes a soft, feminine dress with an edgier leather jacket. Check out that awesome tribal print!
No Comments
I'm loving this psychedelic number, with all of these crazy neon poppies.
No Comments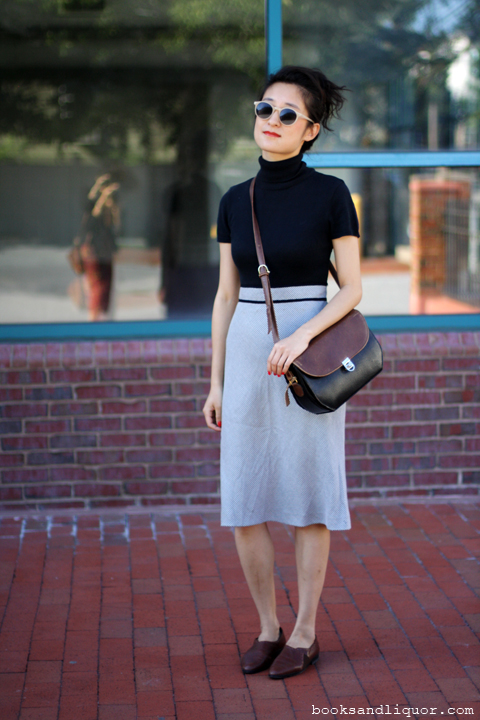 Spotted in Somerville: Harvard art history grad student, Ren, in awesome neutral tones. Browns, grays, blacks all combine to create a hip and funky outfit.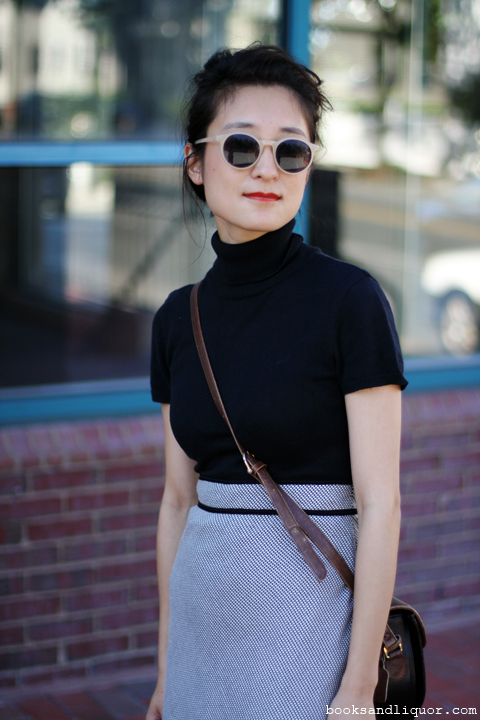 Sweet sunglasses.
1 Comment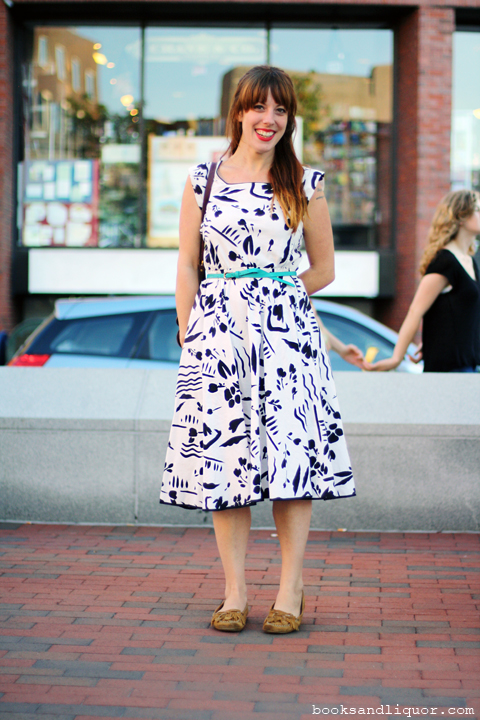 Outside of the T, a red head named Andrea O'Meara, who works as the Associate Director at the Brattle Film Foundation, with red lips and an interesting black and white patterned dress.
As for her style, Andrea says, "I'm stylistically influenced by the wives of the Beatles in the 60's and by Shelly Duvall in The Shining."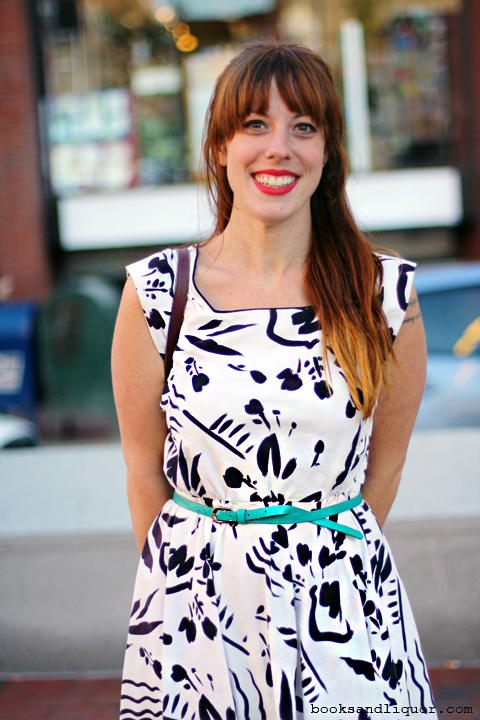 2 Comments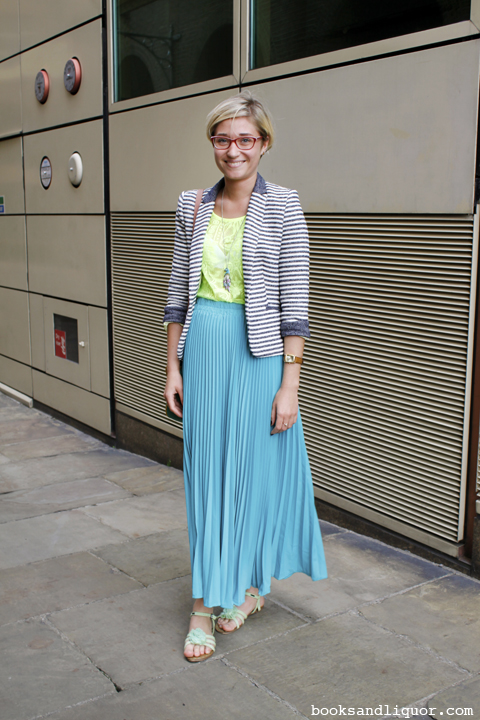 Met this girl outside of Shakespeare's Globe before a showing of Richard III. Love the neon on neon contrast – perfect for a summer night in London.
3 Comments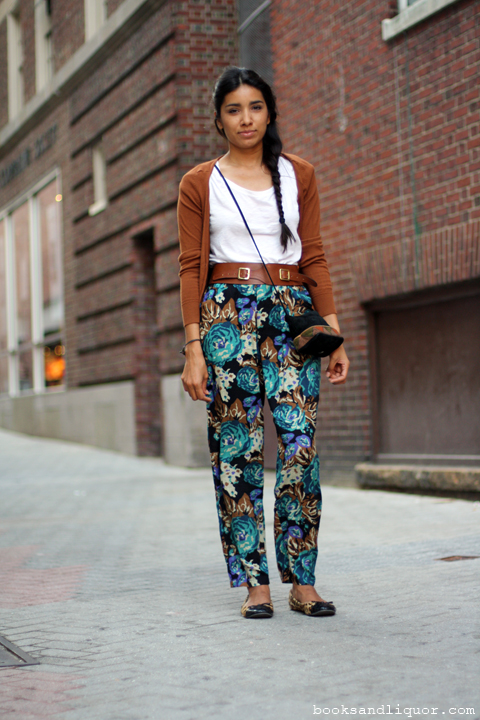 Awesome floral pants.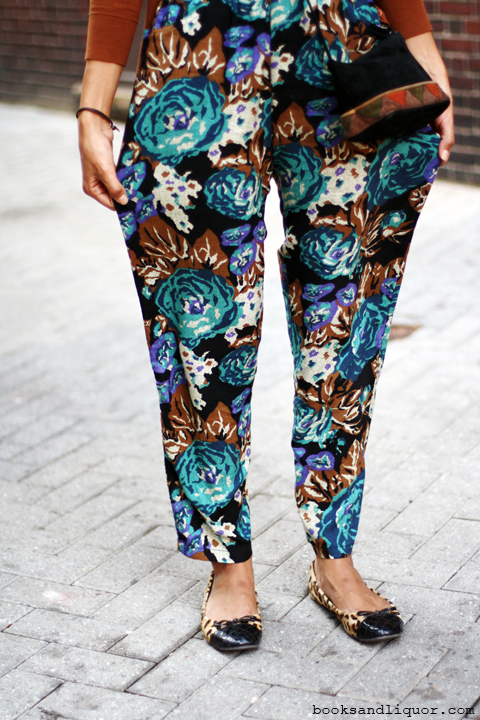 No Comments