Browsing articles from "November, 2012"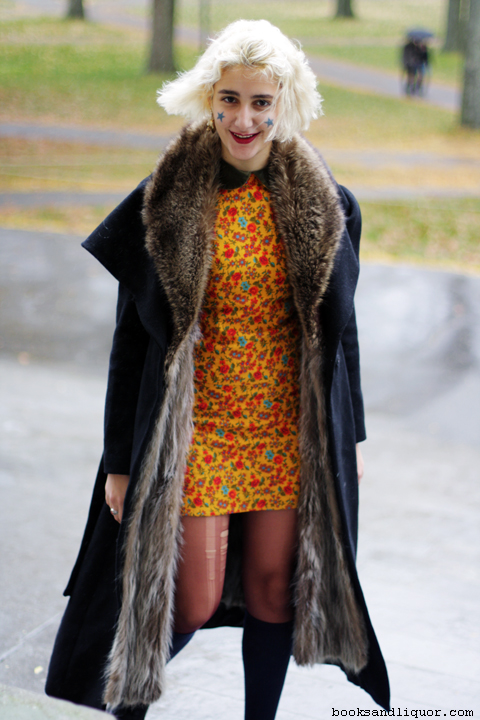 You might've seen
Jordan Piantedosi
featured once before on Books&Liquor. This time, she's back for a style profile, but with a friend of hers named Melike. Both are students who study and produce art at the Massachusetts College of Art. For links to their portfolios, click
here.
You'll see that their paintings are just as psychedelic as their awesomely over-the-top wardrobes. I hope you like these photos as much as I enjoyed taking them––these ladies brought such energy and creativity to the shoot!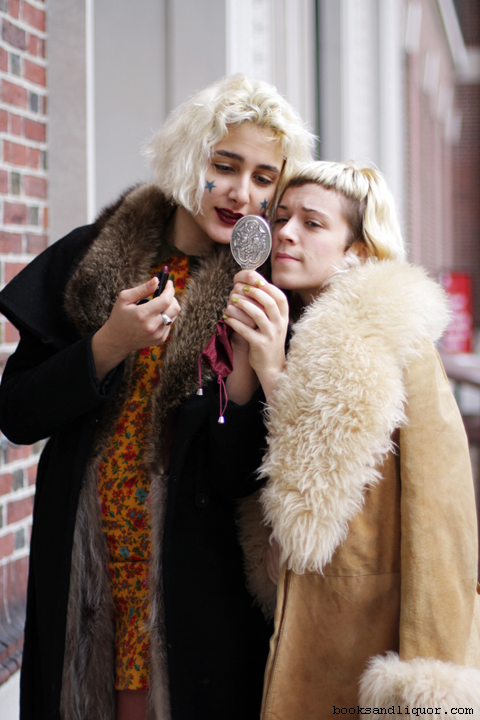 "We help each other pick stuff out."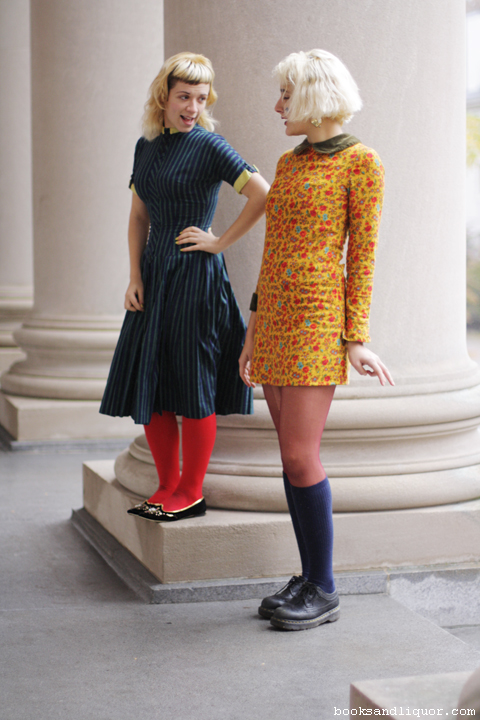 "We like the sixties and the future!"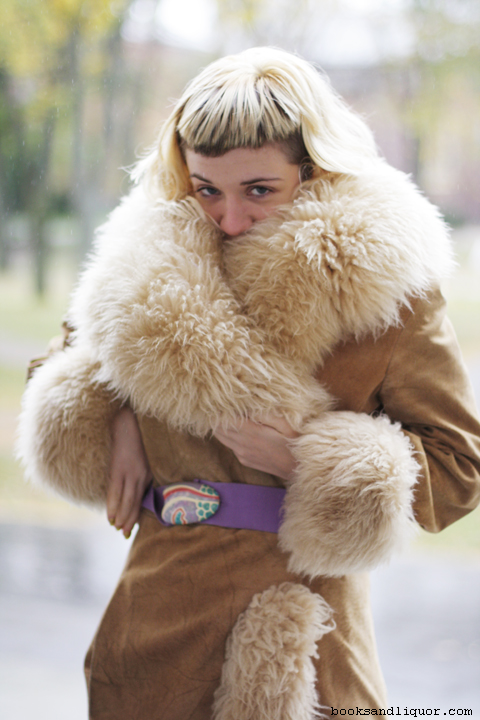 "We like girl rappers and anime and space. Science influences our outfits. And nature."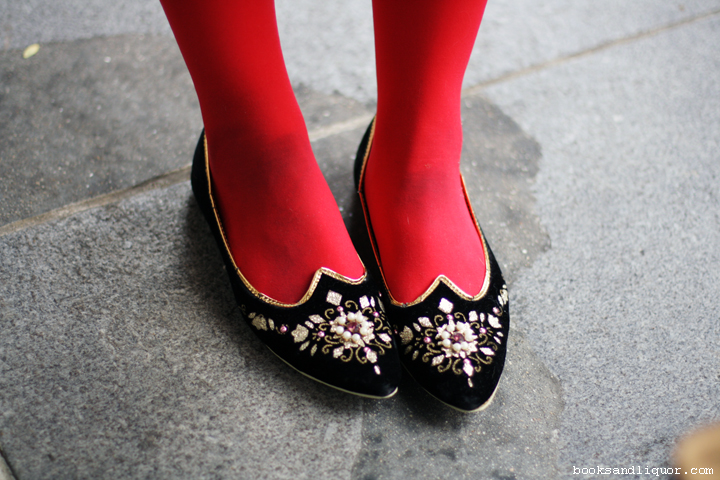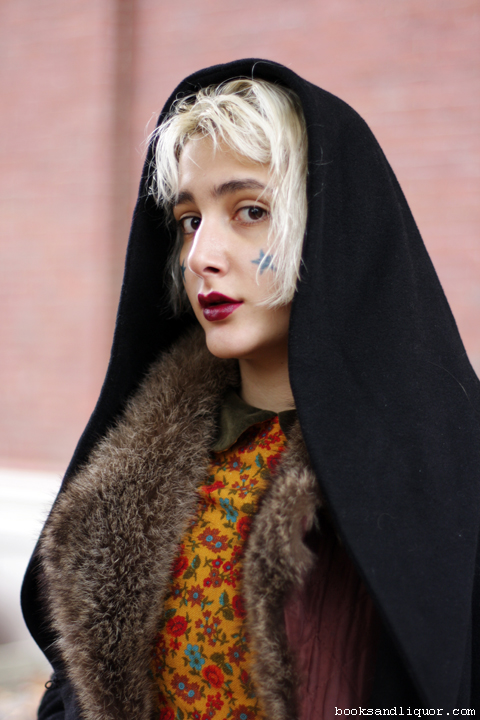 If any of you are wondering––as I certainly was––Melike does indeed wear those stars on her cheeks everyday. It's part of her daily makeup routine. Which is pretty badass in my opinion.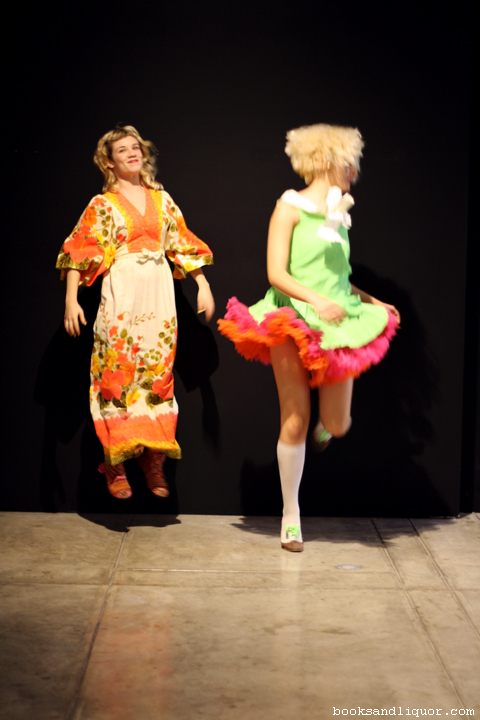 "Maximalism is the opposite of Minimalism! It is our style of painting that attempts to complement the new states of brain activity in combination with the internet, and all the djinns, and all the chems in the tapwater."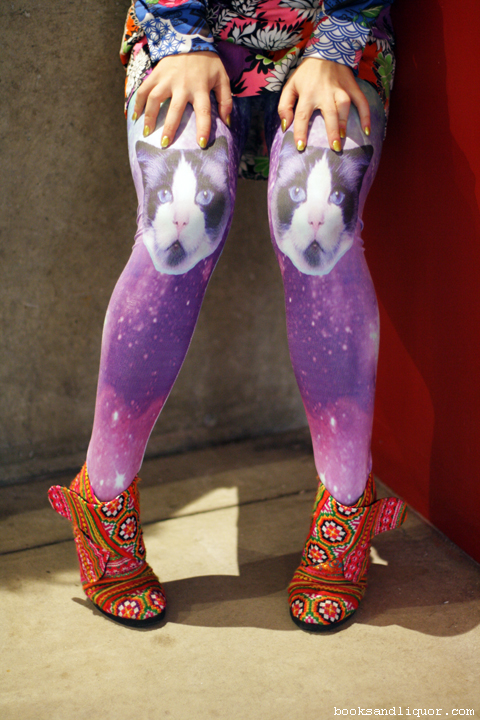 Where on earth does one buy galactic purple tights with cat faces on them? These are quite possibly the coolest tights I've ever seen.
"We shop at thrift stores and vintage stores and forever 21 and ebay."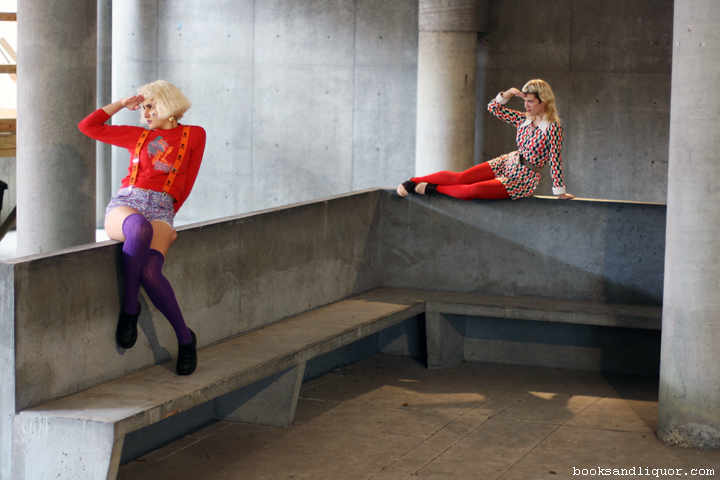 3 Comments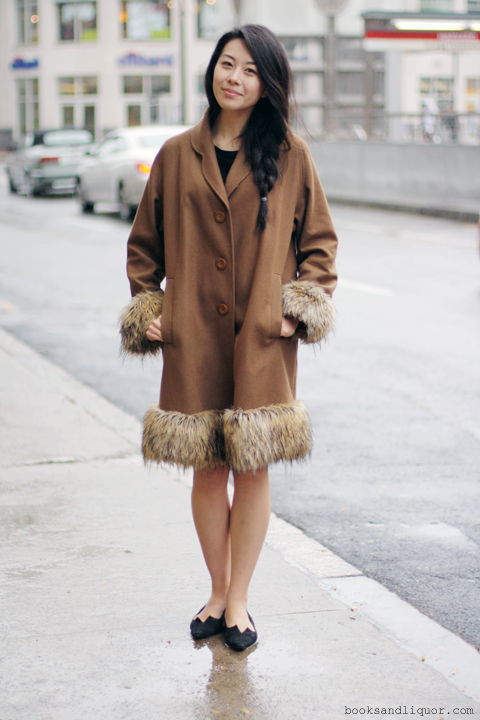 Spotted outside of Tealuxe: a Law School student from abroad donning a cool vintage style coat.
No Comments