Browsing articles from "February, 2013"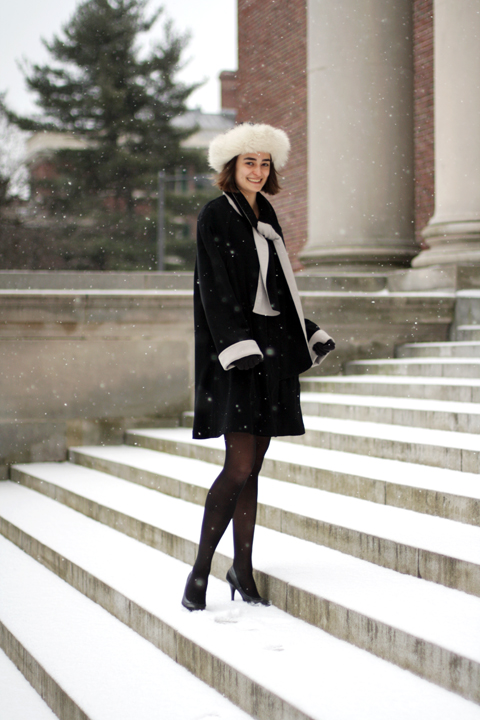 Hope you all survived Nemo alright and are perhaps even playing in some of the snow left behind in its wake.
Some outfits, like this one worn by Mather House Super Senior & Applied Mathematics concentrator Anna Roth, look fantastic in snow. The black coat is so startling against fields of white.
And don't the cuffs and fur trim look so snow flurry-appropriate?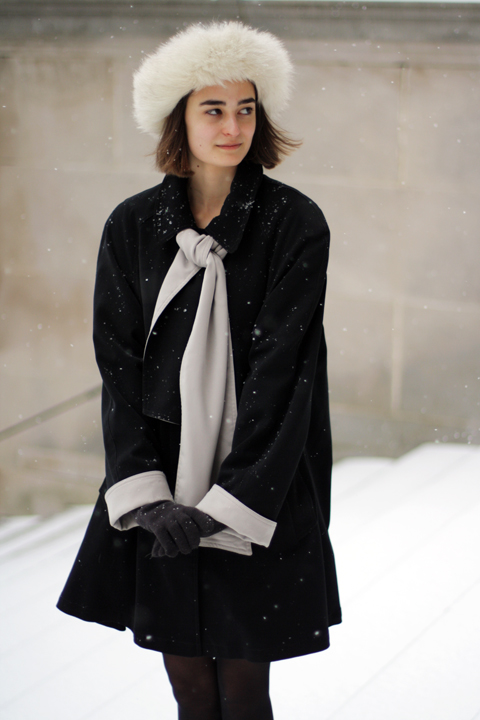 "As for my style influences, it would be unfair of me to say anyone but my mother, from whom I stole this outfit wholesale.
She used to design very dramatic and modern clothes and have them custom made. There are these striking photos of her walking around Belgrade and Moscow in the 70s and 80s in the clothes she designed. As you can imagine, she looks sensational."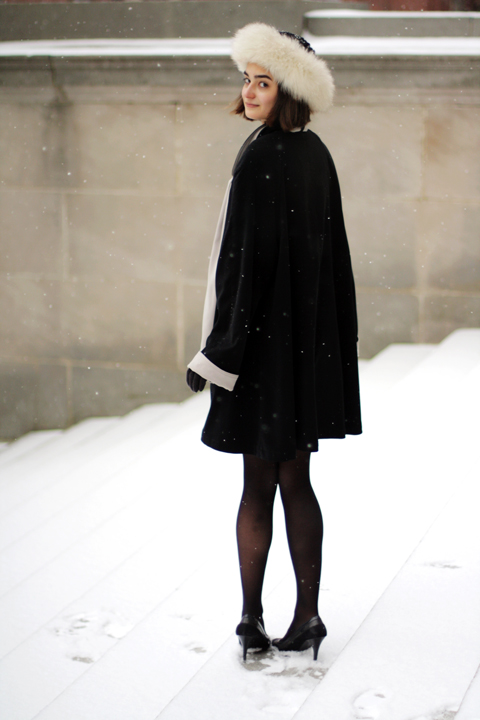 "I find the styles of the late twenties to be particularly elegant, although it does not really inform how I dress. I am more interested in how women dress for work from any era between the late thirties and early nineties. Work wear does seems to have peaked in excitement somewhere in the seventies."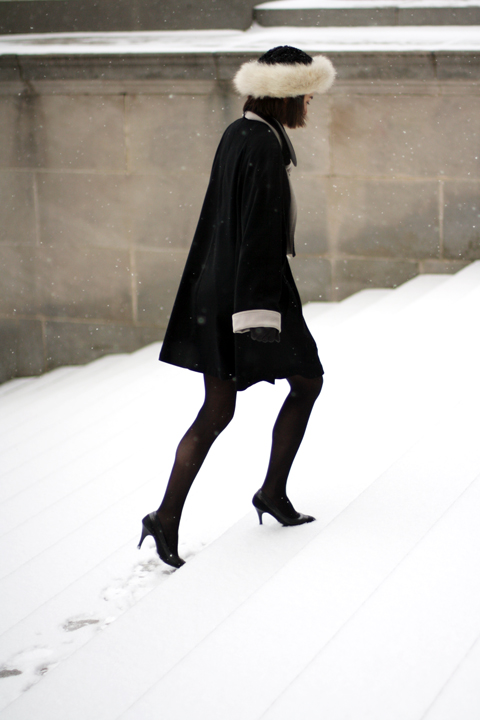 And you might be surprised to find someone so stylish admit: "I very rarely shop. I don't enjoy it."
No Comments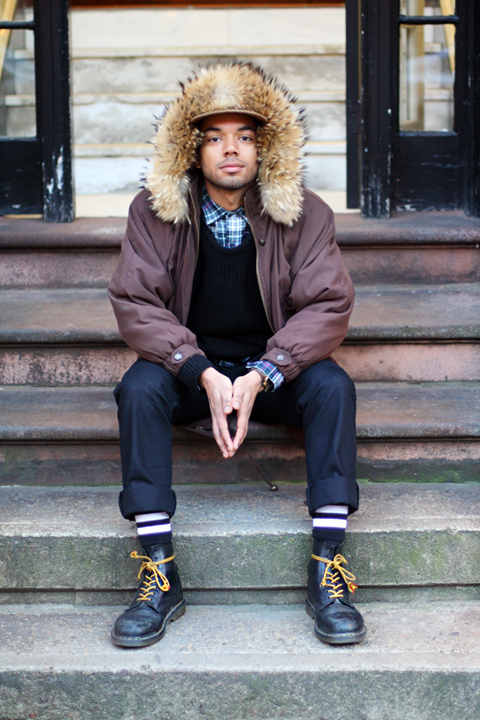 Sorry for that long hiatus. Working full time and attempting to operate a street style photo blog is hard, I've found. Especially in the wintertime, as, by the time I'm done the work day, it's well past those well-lit hours perfect for photographing. Spring is around the corner. So here's to getting back into the game with this blog.
I met this art school student on Newbury street. His striped socks (with pants rolled up strategically to show them off) add great contrast to punctuate his outfit.
No Comments