Browsing articles from "April, 2013"
Spotted near Brattle Square: an Emerson student with a stunning ensemble of blue––faded denim, an airy cornflower-hued shirt, a flowing blue floral skirt.
No Comments
Spotted in Harvard Yard during the Arts First weekend: freshman Yinka Ogunbiyi in a simple white dress and lovely headband.
Don't forget to enter our drawing for a $100 gift card to Gilt.com. Deadline is May 6th!
1 Comment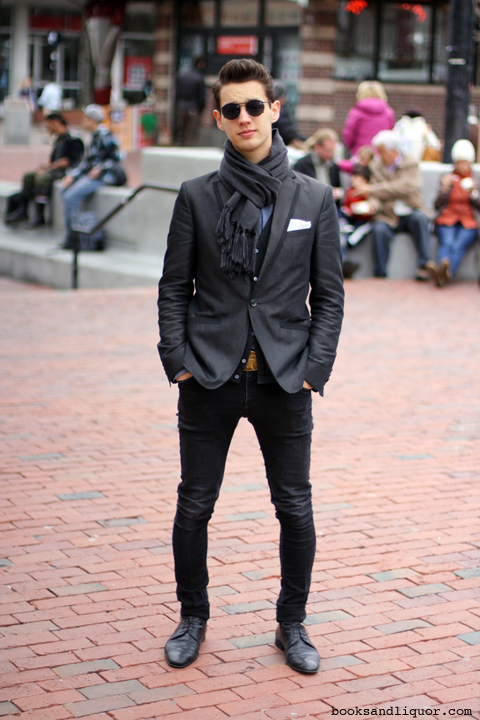 Boston Native Diego is an actor in the area. He said he plays a Brit for a local series. Yeah, I can see that––definitely some badass European vibes coming from this guy.
No Comments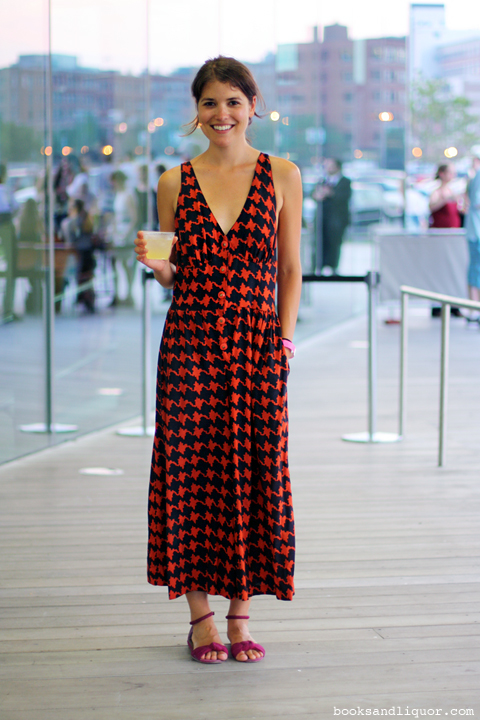 A photo taken last year that I never really got the chance to post. Loved the crazy pattern. You can't quite see it in this photo, but she's actually wearing a romper!
No Comments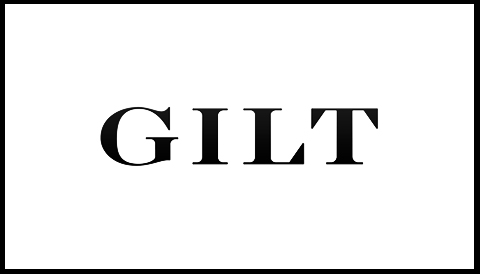 Hi all. Books&Liquor has teamed up with
Gilt.com
 to give away a $100 Gilt.com promotional gift card. Read below for instructions on how to enter: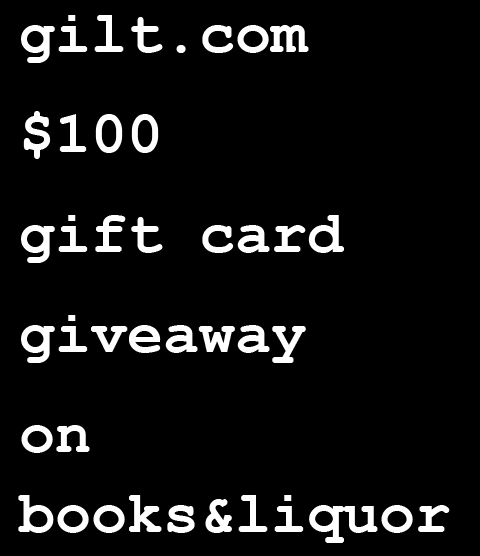 1. Leave a comment in this post describing your personal style in one sentence or less. You only need to provide us your first name (or a fake name).
2. Follow us on Facebook or Twitter, if you haven't already.
Deadline: Extended to Monday, May 6th at 11:59 pm. Anyone is eligible to enter. Please allow a day for your comment to show up. We'll choose a winner at random, who we'll contact by email, and mail them the gift card. Make sure to leave your email in the field along with your comment. Your email and personal info will absolutely NOT in any way be displayed on the site or to the public, given away, or used for spam.
44 Comments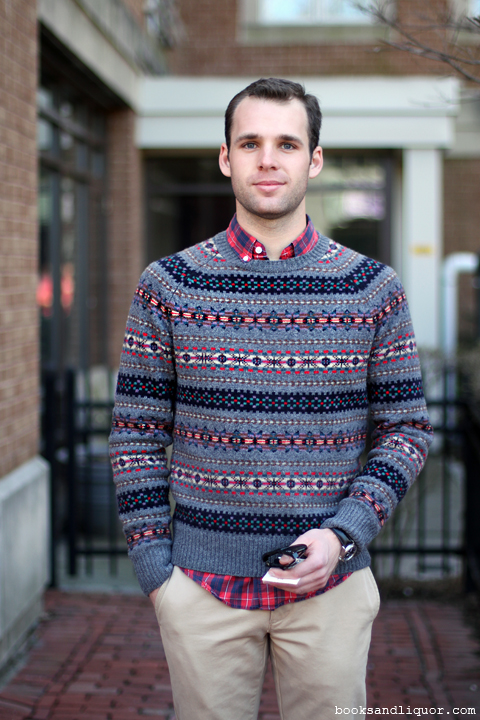 Spotted as I was walking towards Central Square: a mix of Fair Isle and Plaid. Kind of an unexpected combination, and you'd think it would result in something that clashes. But it somehow looks so well pulled together and subdued on this guy.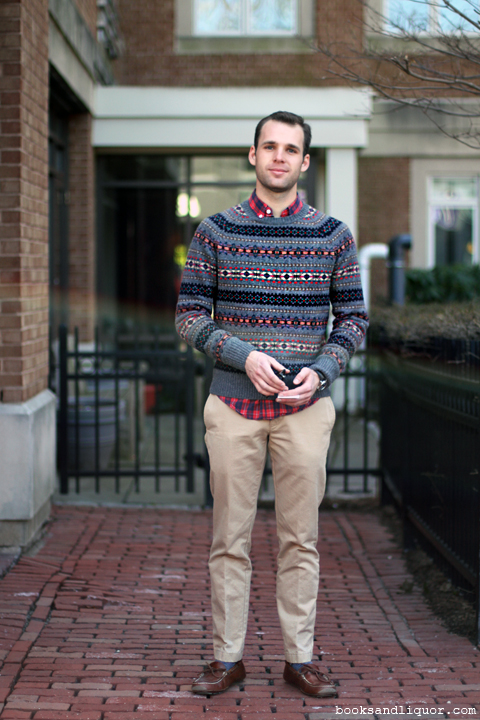 I think the choice of khakis and boat shoes is what keeps it so nicely conservative.
2 Comments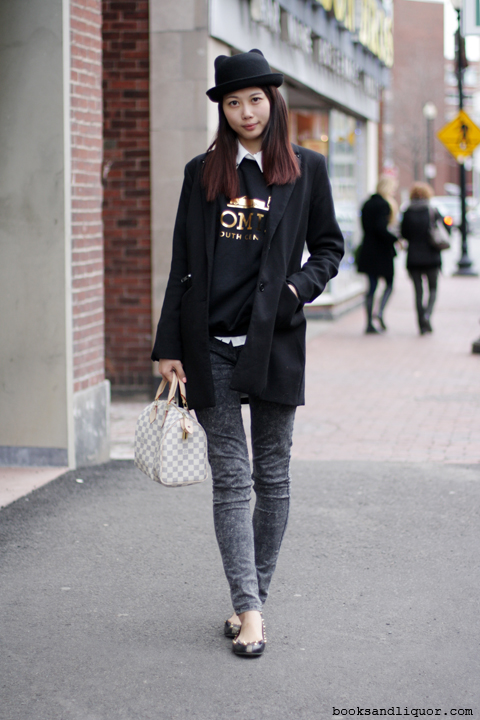 Spotted outside of Brattle Square. Is that a bear-eared hat?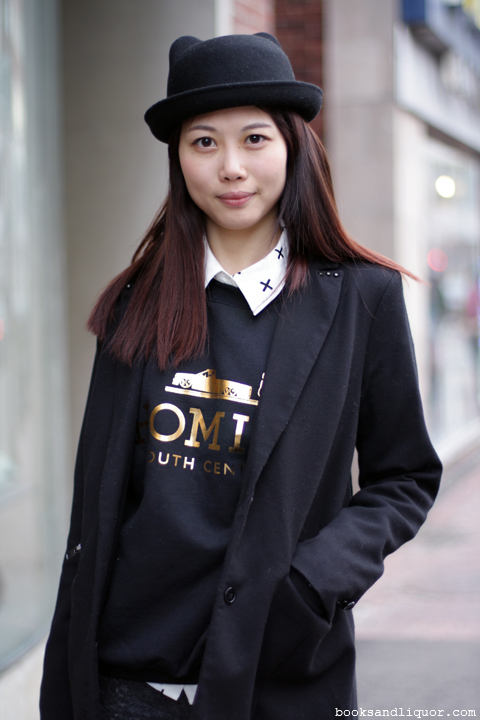 Quite fond of the X's stitched on to her collared shirt.
No Comments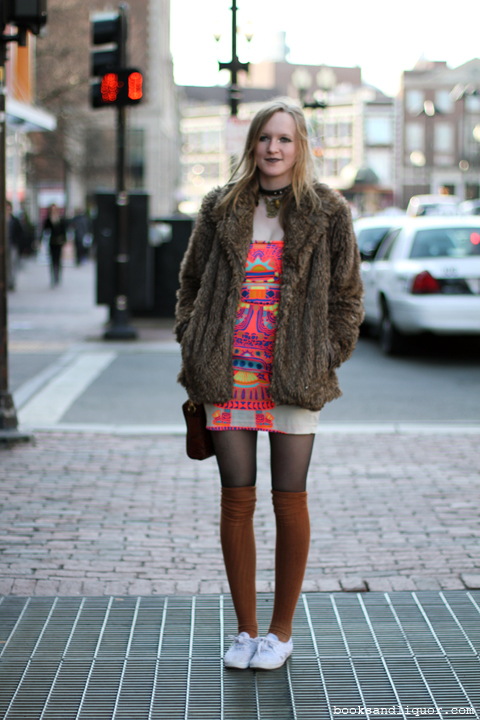 For some odd reason, I don't often post grunge outfits on this site. I suppose it's a matter of individual preference, but somehow I felt that this particular lady, walking around one evening in Harvard Square, pulled off the style in such a compelling way. Soft fur material thrown against radioactive neons? Awesome. Would never have thought of such a unique combo myself.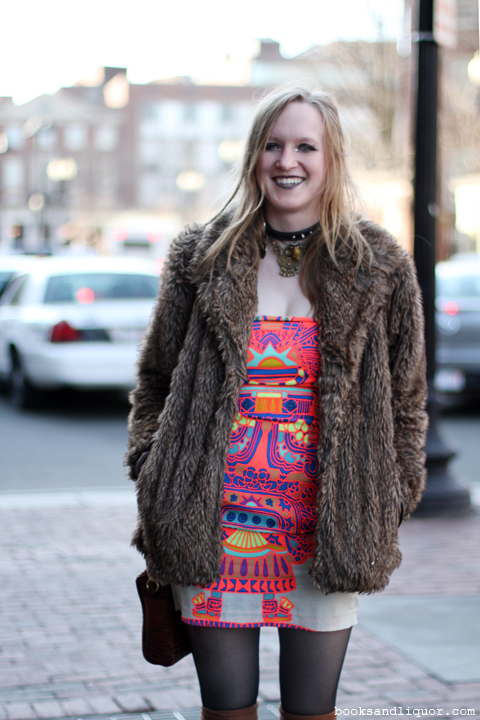 This outfit speaks "thrift-store brilliance" if you ask me.
No Comments