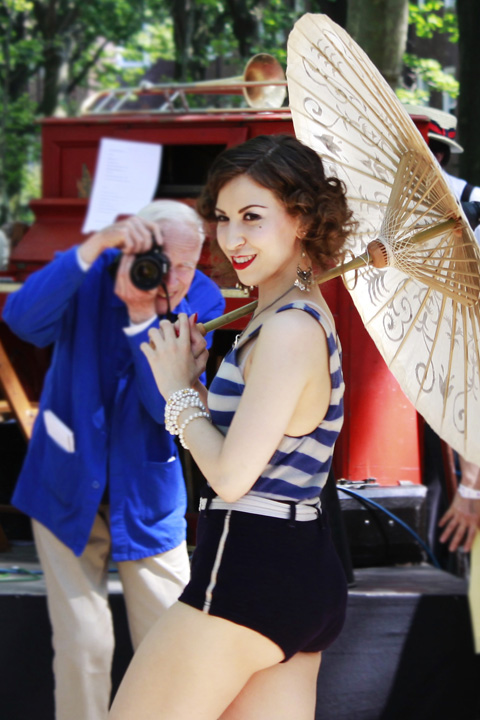 Hello from Oxford, UK – land of Harry Potter, Kate Middleton, and currently, Olympics mania (oh, and someone told me there's a university here too, who knew?). My name is Grace Sun, and I'm the newest photographer for Books&Liquor! Currently in Oxford doing a creative writing program although I'm excited to be back in Harvard Square come fall for my senior year.
I spent the beginning half of the summer doing a photography internship in New York City and stumbled upon this woman competing in the retro bathing suit competition at the Governor's Island Jazz Age Party. The event is essentially a 1920's dress-up extravaganza, and it's being held again on August 18th & 19th if you happen to be in the area.
The handsome gentleman in the back of this photo? None other than Bill Cunningham, fashion photographer for The New York Times.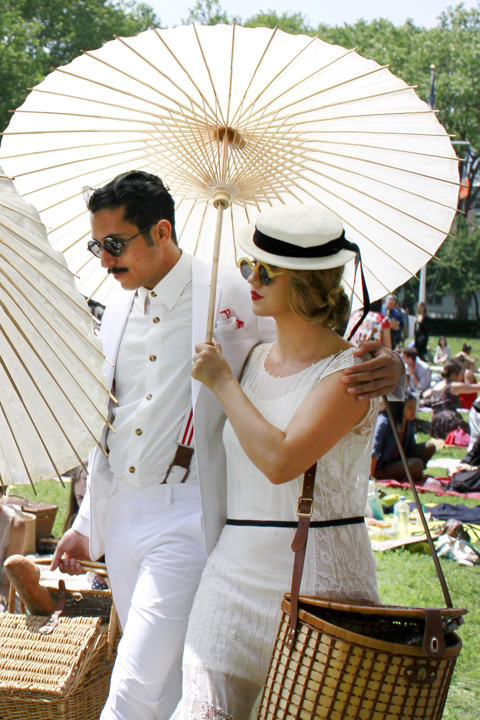 Looking sharp in white-on-white, this couple was one of my lawn party favorites. Check out the incredible detail on her sunglasses and lace dress.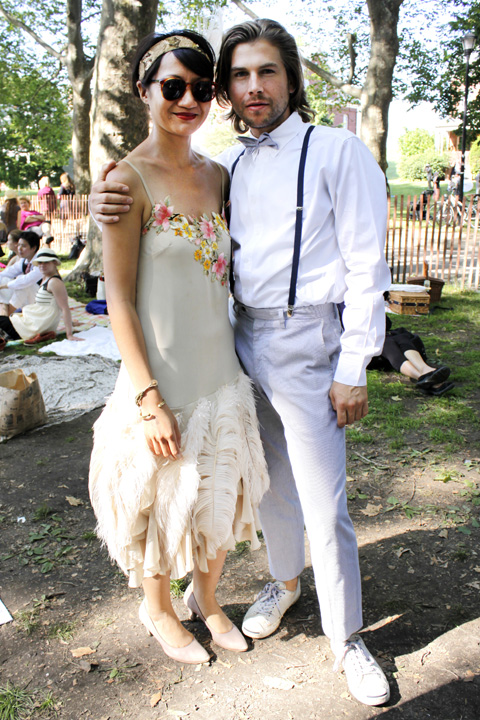 Those feathers! That bowtie!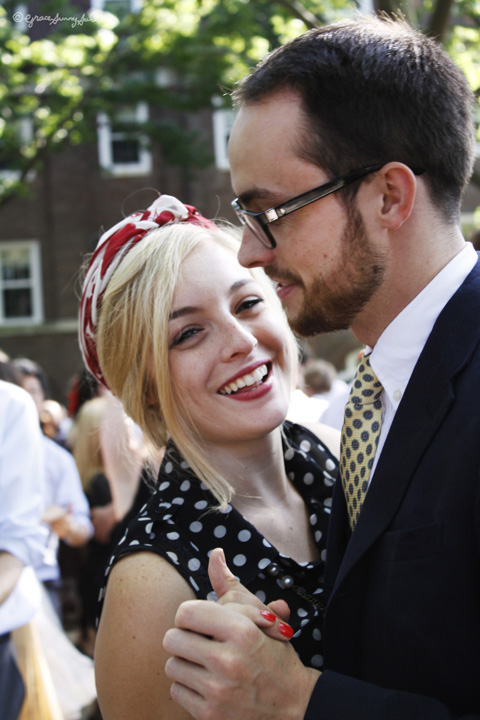 This woman's megawatt smile is definitely her best accessory, but her red-white-and-blue ensemble comes in a close second.