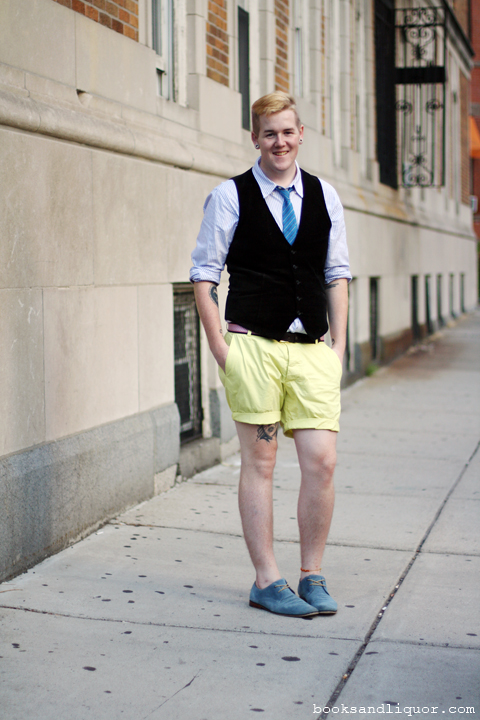 I spotted Patrick from afar, donning some laser yellow shorts, worn exceptionally short for the norm, in order to show off a glimpse of his awesome Amy Winehouse tattoo.
When asked about it he responded, "Oh yeah, Amy Winehouse is my only girlfriend."
It came as no surprise to me that Patrick worked at Aldo in the Prudential Center, especially given his incredible choice of perforated suede oxfords shoes.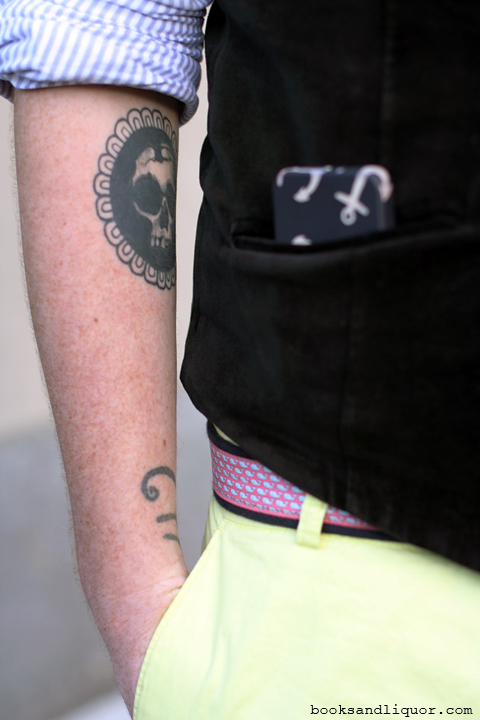 And the adorable little nautical details–––blue whales and an iPhone in an anchor case!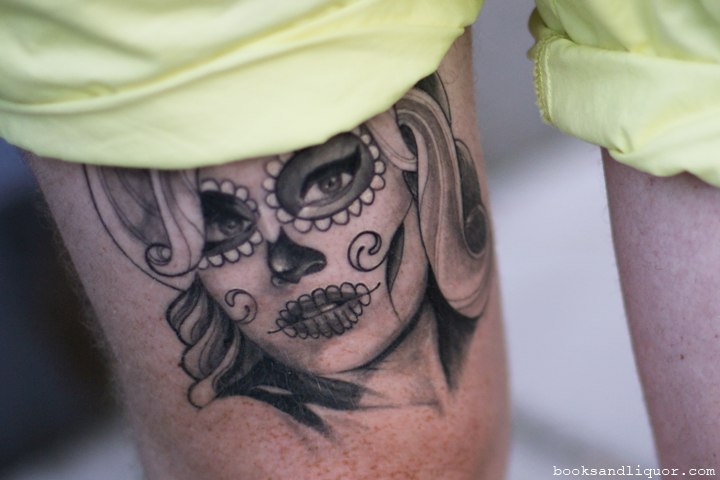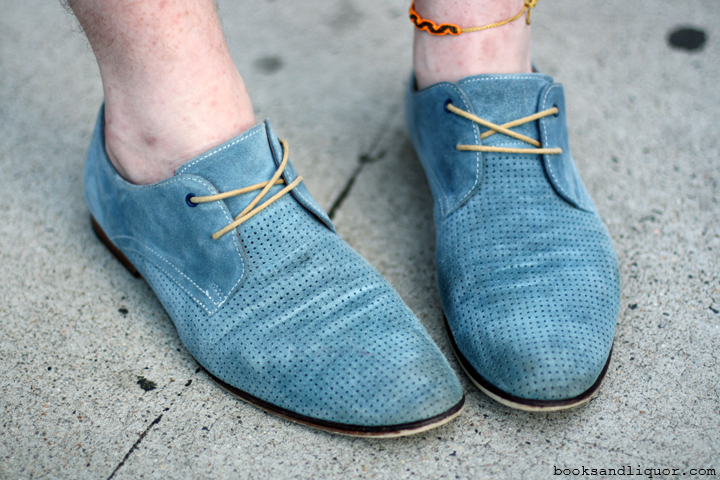 2 Comments