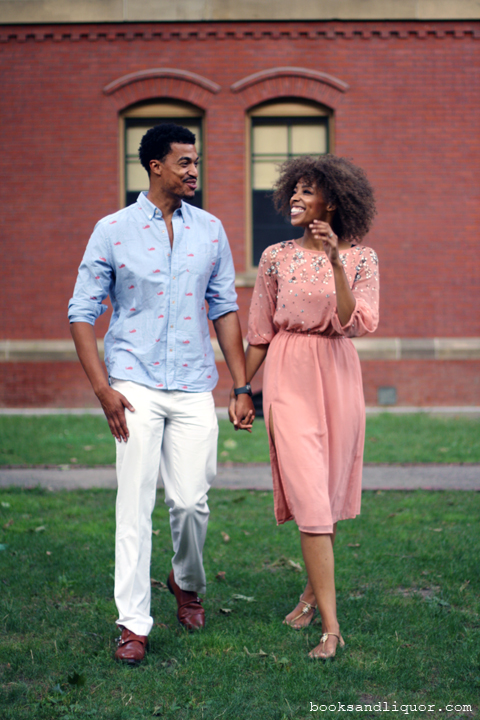 In Harvard Yard: the most gorgeous and stylish couple I've ever seen. Newly married too––congratulations!
On him, a blue oxford critter shirt with red whales, khakis, and monk strap shoes. On her, a pink dress (looks like a vintage 1970s piece to me) with angel sleeves and adorable sequins. My favorite part of her look though, was her hair, which somehow had such a sun-catching radiance!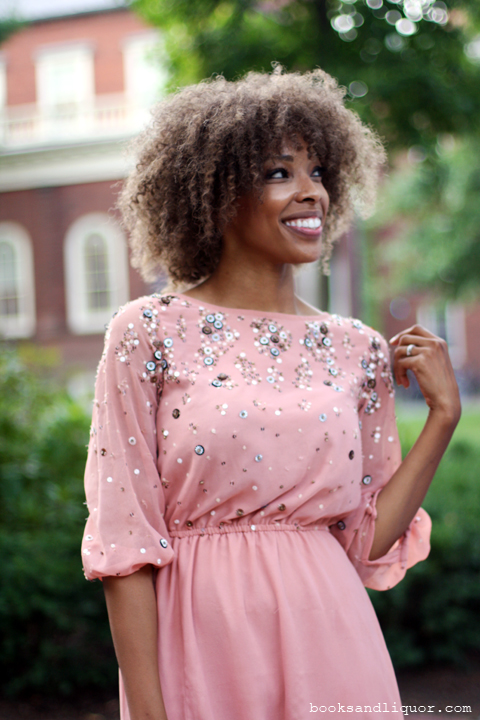 She'll be starting her first year at the Ed school. Good luck!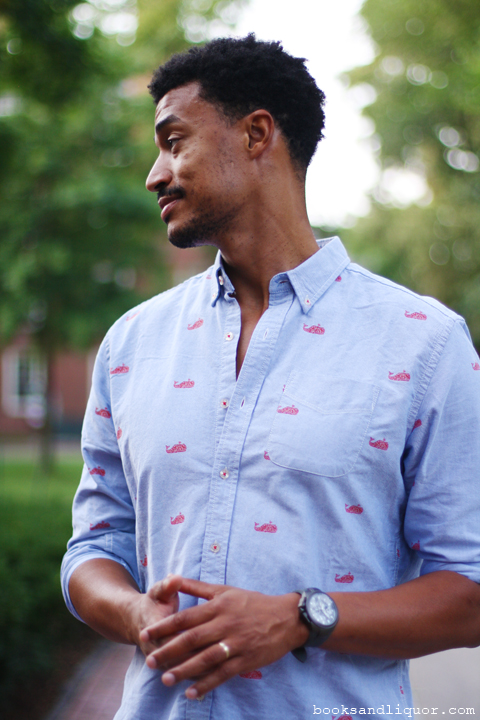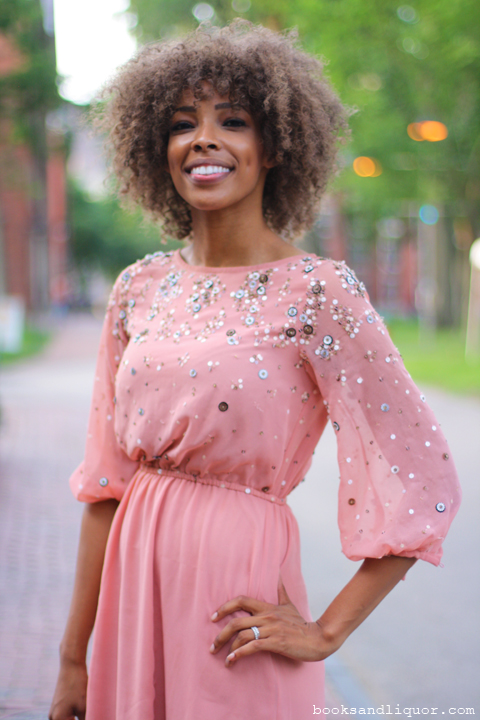 2 Comments