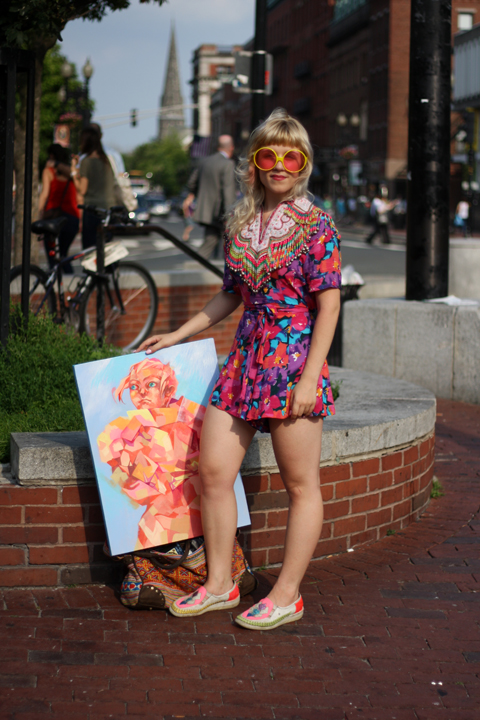 Phew! Back from abroad, and now settling in here in Cambridge. Though, even in my jet-lagged delirium, it was hard to miss this neon-attired artist, Jordan Piantedosi, who was walking through The Pit (the brick area around the subway station entrance) with her artwork held under one arm.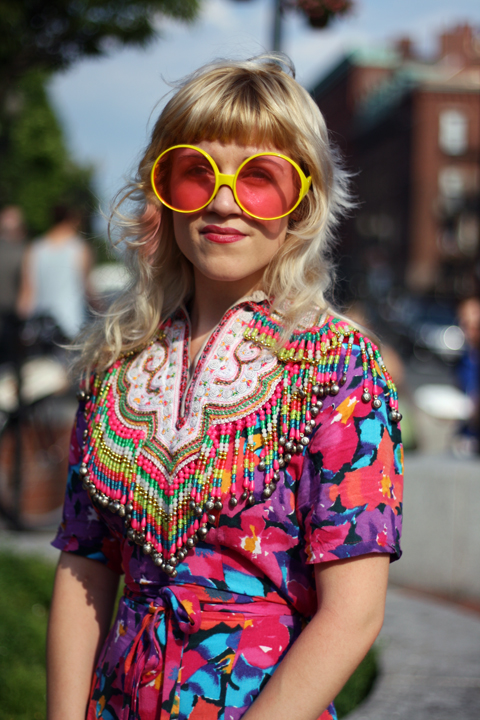 Crazy sunglasses. She had a bit of a kooky Lady Gaga-esque absurdity about her that I really appreciated.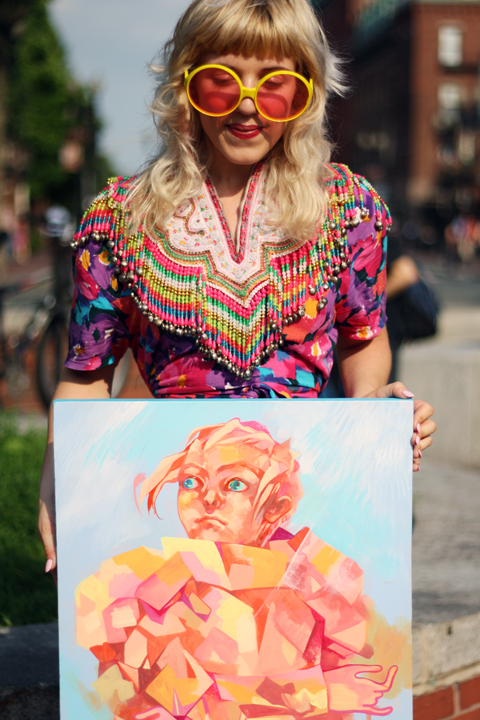 And I believe she said that this painting was a self-portrait of herself as a noble knight.
6 Comments